Over the years we've had the honor and privilege of not only meeting, but working with some of the most talented celebrities in the entertainment industry. Below you will see many of those who are no longer with us but are forever immortalized in television & cinema history.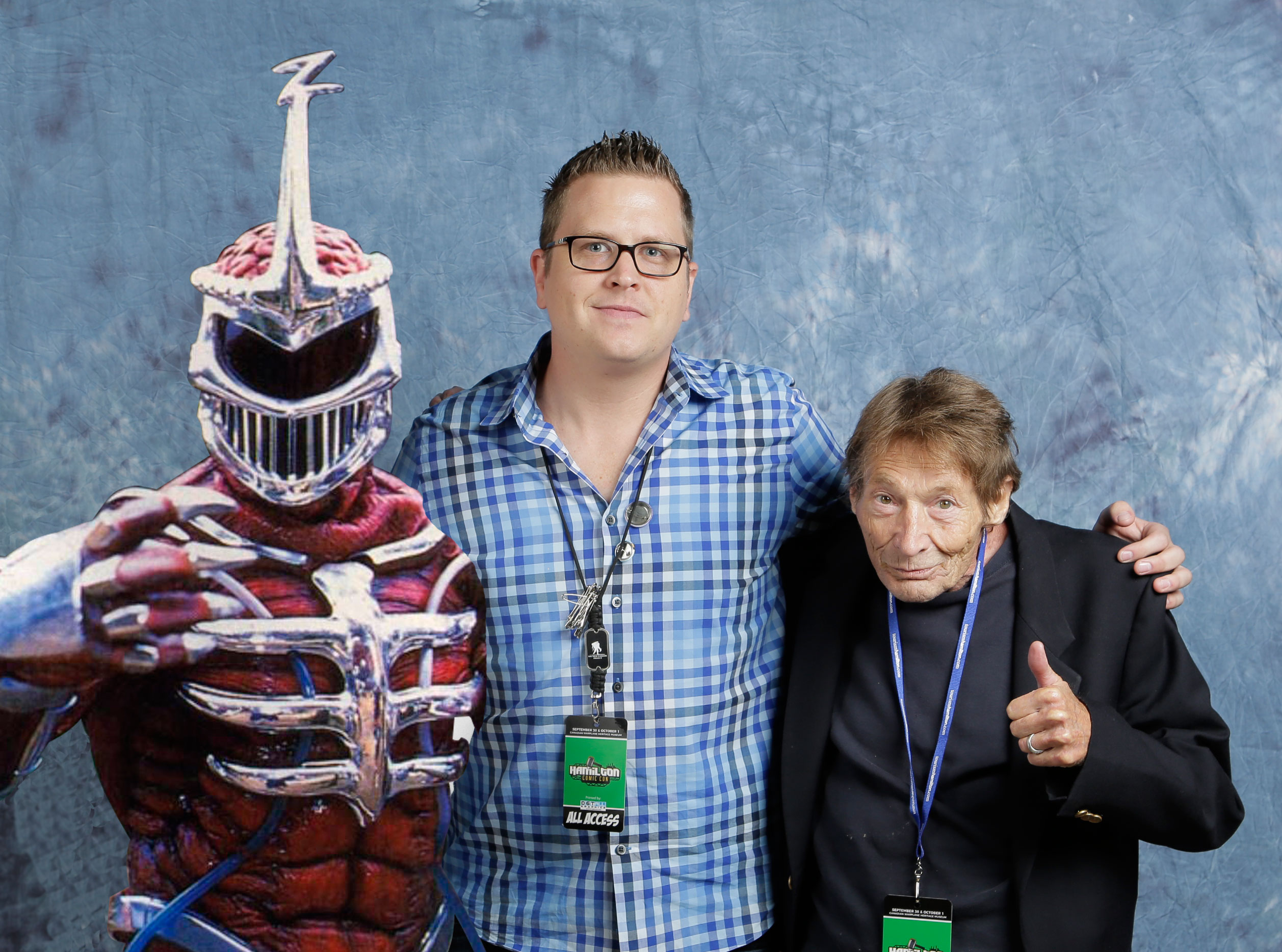 Robert Axelrod
May 29, 1949 - September 7, 2019
Robert Axelrod passed away on Saturday, September 7, 2019. He is survived by his Sister and countless fans worldwide.
Robert was best known for his portrayal as the most feared nemesis of the Mighty Morphin Power Rangers, the evil and malicious Lord Zedd.
For years he brought smiles to children's faces and nightmares to their dreams while voicing unforgettable characters such as Lord Zedd and Finster in MMPR, Armidillomon and Wizardmon in Digimon and many other television series. He was also in over 30 feature films, such as The Blob.
Robert spent the last decade+ of his life visiting fans all around the world at comic cons, bringing tears to the eyes of grown men when he would whisper the iconic voice of Lord Zedd in their ears. There was nothing he loved more.
I personally represented Mr. Axelrod since 2013. He was a sweet, genuine, generous man and an absolute pleasure to work with over the last 6 years. I'll miss seeing and spending time with him on the road.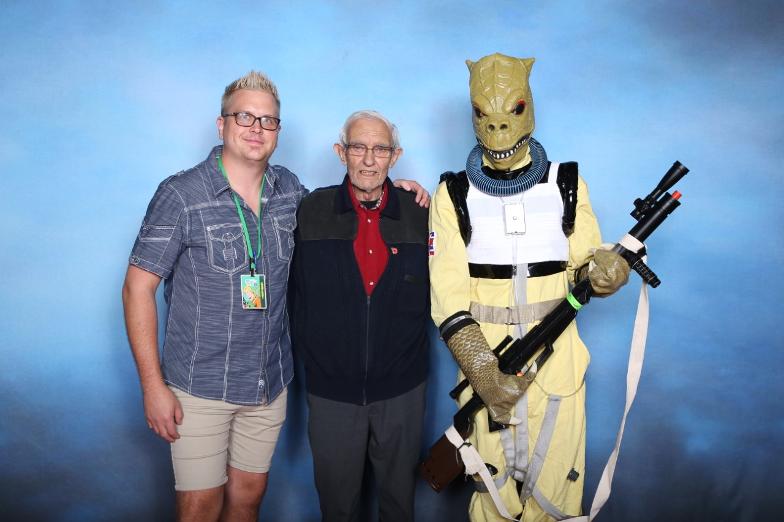 Alan Harris
May 28, 1938 - January 31, 2020
I first met Alan in 2010, and I had the distinct pleasure of working with him since 2013. Over the years I got to know a man who truly loved and lived every moment to the fullest and inspired me to do the same.
There was never a dull moment with Alan. Always cracking jokes, telling stories from decades on a variety film and television sets, drinking a pint (or four) and having a laugh.
He knew where his domino fell and was always so grateful to the fans and for every experience that his film career provided him later in life.
Alan lost his wife Winn many years ago. Unfortunately I never had the opportunity to meet her. However as often as he spoke about her I felt like I did. Every time he mentioned Winn his eyes just lit up, his smile became so incredibly enduring. It wasn't just when he talked about her either, it was when someone walked by wearing a similar perfume as Winn, or when he tasted something similar to what she used to bake.
I don't think you can really ask for more. Alan had an incredible career, 80+ years of a life well lived and most importantly he had true love and now Winn is back in his arms and that puts a smile on my face.
-Zachery McGinnis
A note from Alan's colleague, Cathy Munroe:
"Alan was an incredible courageous man who was loved and respected by all who knew him. He was a font of knowledge and had an amazing charisma you were just attracted to him. His legacy will live on and he will always be fondly remembered."
-Cathy Munroe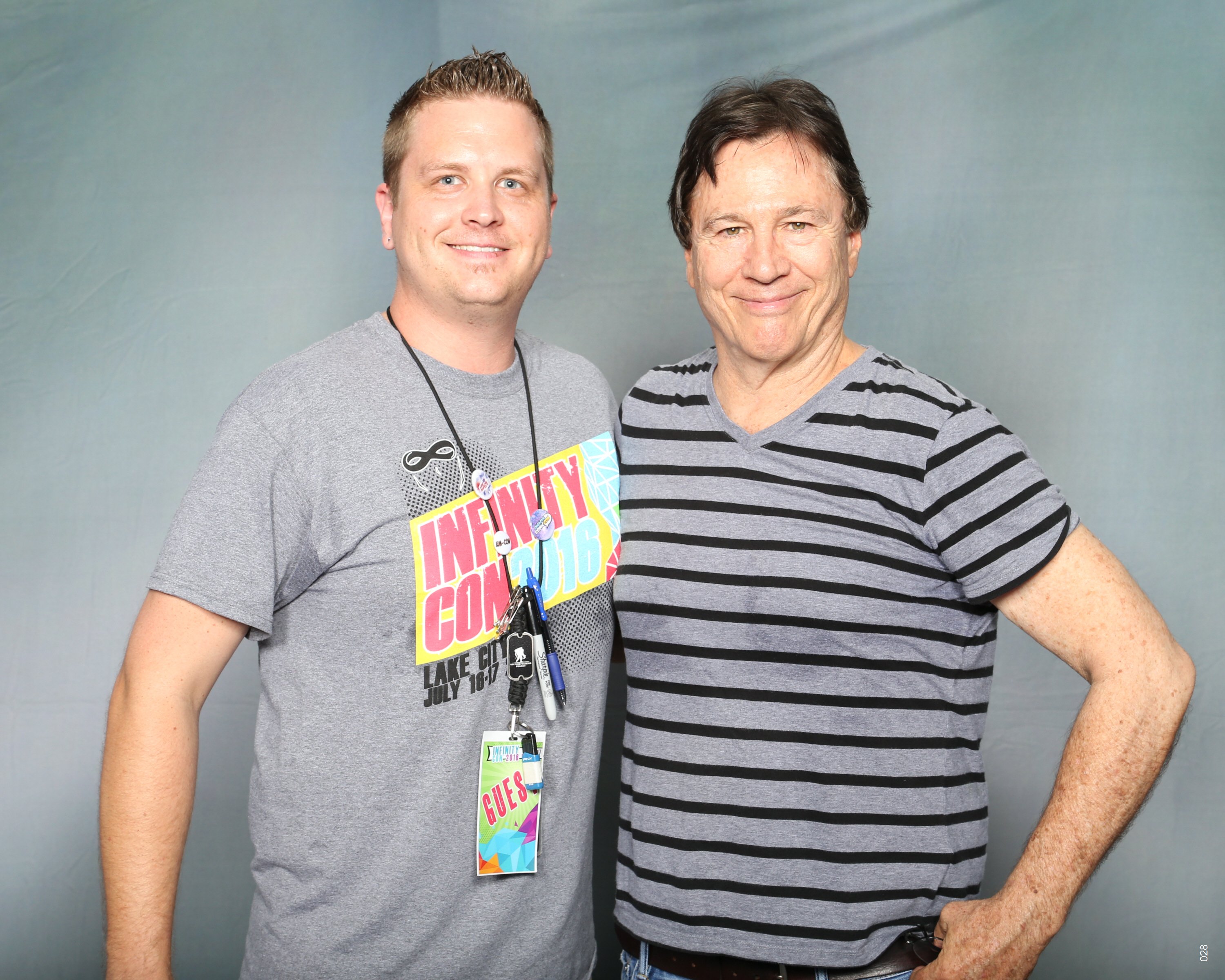 Richard Hatch
May 21, 1945 - February 7, 2017
Forever a mover, shaker & jokester, Richard always made the best of his surroundings and saw to it that those around him were enjoying themselves as well.
Richard was best known for his roles as Captain Apollo in the original Battlestar Galactica television series and for the 2003 remake as Tom Zarek.
Over 6 years of working together I don't know that I'd ever met someone more generous with their fans. Your kindness, generosity, playful nature & mentorship will be missed.
Rest in peace Captain. So Say We All!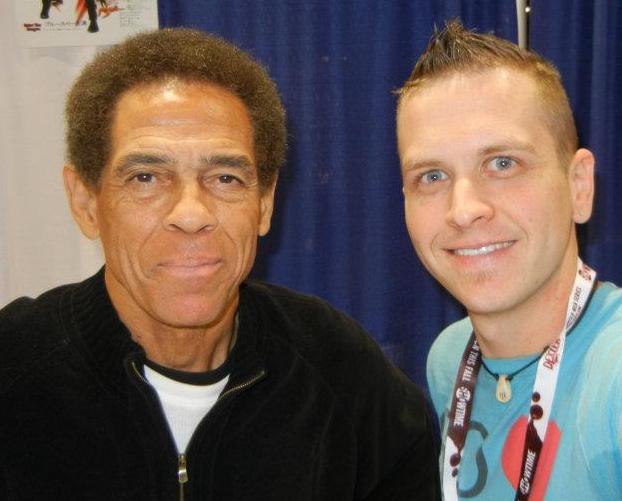 Jim Kelly
May 5, 1946 - June 29, 2013
Jim Kelly not only broke many wooden boards in his career, he broke barriers.
He was a leading martial artist and actor of his time.
Jim was best known for Enter the Dragon, Black Belt Jones, Black Samurai, Death Dimension & Hot Potato.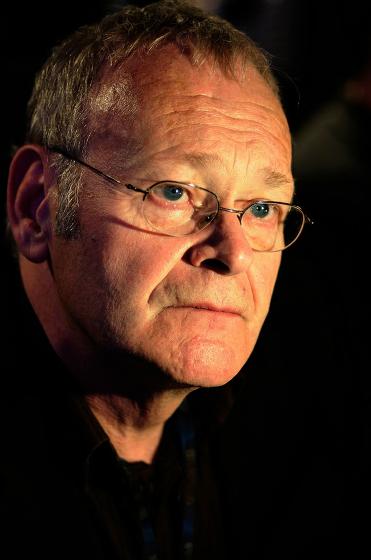 Richard LeParmentier
July 16, 1946 - April 15, 2013
Richard was in many cult classic films including Octopussy, Superman II, Who Framed Roger Rabbit and was best known for his role as Admiral Motti in Star Wars A New Hope.
He was insightful, educated and nobody more fun to enjoy a cigar and cocktail with at the end of a busy convention.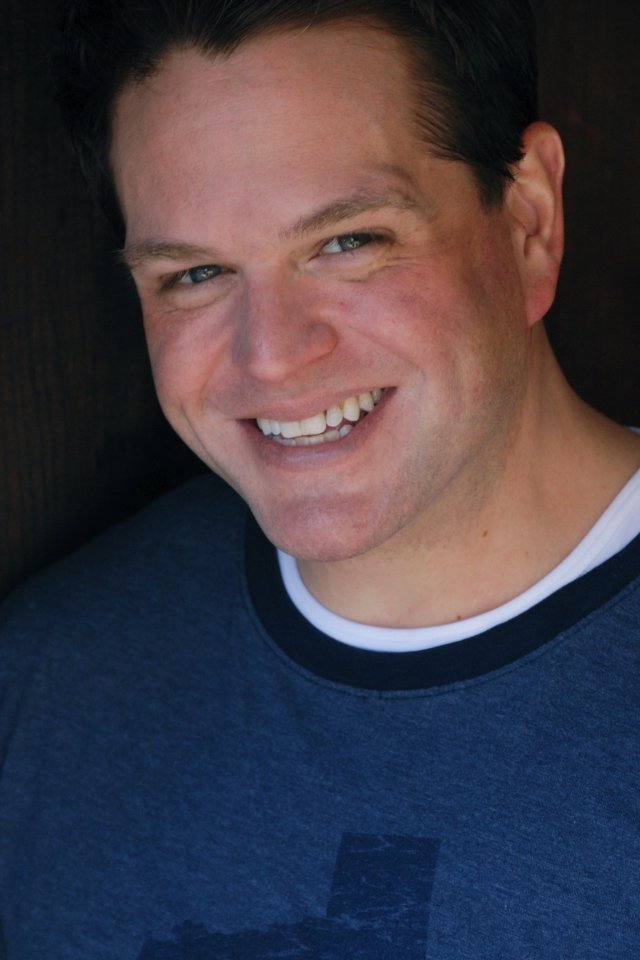 Ron Lester
August 4, 1970 - June 17, 2016
Ron was a sensitive and sweet man.
His most memorable roles were in Good Burger, Not Another Teen Movie and of course Varsity Blues as Billy Bob.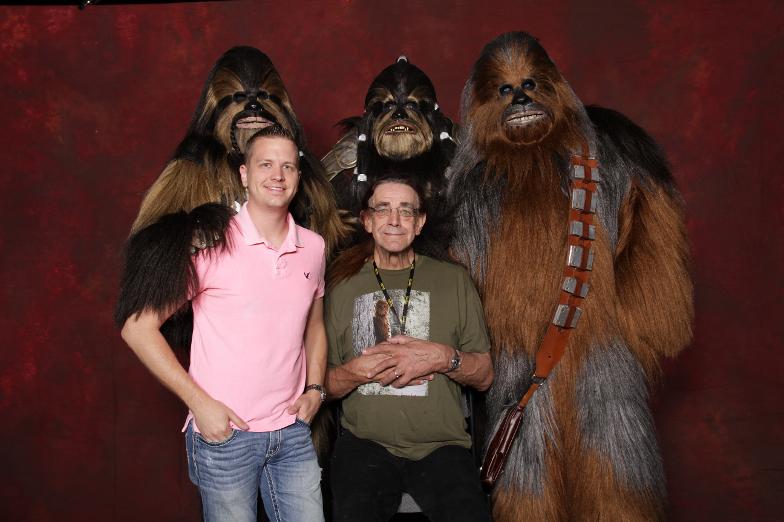 Peter Mayhew
May 19, 1944 - April 30, 2019
Many of you know that my career started with Peter Mayhew. He gave me my first opportunity in this industry at the ripe young age of 20. I worked with Peter for a decade. It started out with a simple 50 piece, private signing at his home in Granbury, TX that led to traveling around the world through hyperspace at lightspeed for the next 10 years.
The private conversations he and I had about life, family and work ethic forever shaped me as a business man.
You will be missed Peter. Arrrrrgh!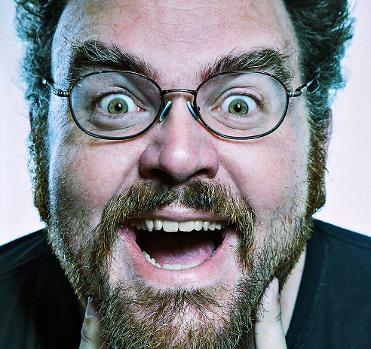 Jon Schnepp
May 16, 1967 - July 19, 2018
Jon Schnepp was one of the most passionate people I have ever had the pleasure of meeting and working with in my career. Appearances were never about money to him. Attending cons to Jon was about sharing his knowledge, fandom and passion for all things pop culture with anyone he encountered. However more important to him was the enthusiasm that everyone else he met had for their own fandom. He was best known for directing Metalocalypse and his documentary 'The Death of "Superman Lives": What Happened?'. I only booked him into a handful of events because he was so friendly and out going, he already knew pretty much every event promoter. As passionate as he was about pop culture, his true passion was his fiancé Holly and their love was something I aspire to have in my own life.
It's too soon sir… Say hello to everyone for me. The party upstairs just keeps getting better and better.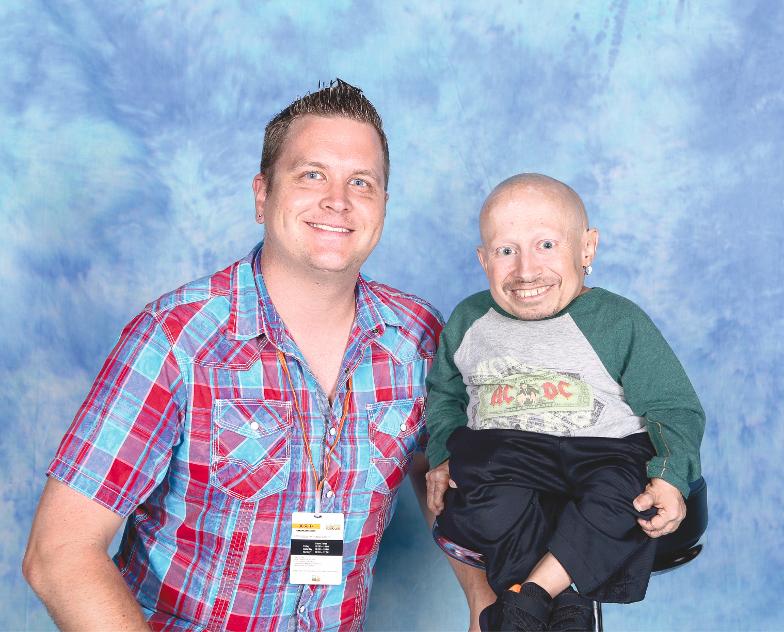 Verne Troyer
January 1, 1969 - April 21, 2018
I had the pleasure of working with Verne Troyer for four years. We first met in Australia during a photo shoot including Verne (Mini Me), Hollywood's smallest man & Peter Mayhew (Chewbacca), Hollywoods largest man. Over the course of two weeks in Oz he and I bonded. Verne asked how long I had been an appearance agent and at that point I believe it was 6 or 7 years. He was shocked we hadn't met before. I told him it was indeed crazy we hadn't met because I book clients into over 100 events a year. That was about the moment he gave me his managers business card and said, 'Well maybe we should do some business together.'
Verne brought smiles to so many people's faces with his work in my favorite Christmas film 'Jingle All The Way', his forever memorable role as Mini Me in 'Austin Powers' and more recently in the 'Harry Potter' franchise. I personally saw the smiles weekend after weekend over the last 4 years as children and adults alike lined up to meet him at events all around the world. He was an absolute sweetheart that sadly, like so many wonderful people, was not without his own personal demons. Time and time again he fought his own battles which he always seemed to triumph over, but sadly we have lost yet another icon too soon. He will be missed, but remembered fondly by myself, my colleagues and his adoring fans.