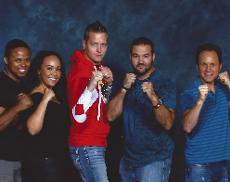 Mighty Morpin Power Rangers stars; Walter Jones, Karan Ashley, Austin St. John & David Yost.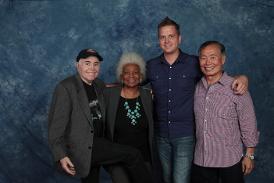 The original cast of Star Trek; Walter Koenig, Nichelle Nichols & George Takei.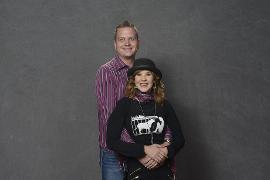 Linda Blair from The Exorcist.
"After I worked with you, I said yep, that's how it should be."
-Nichelle Nichols
Updated 11/25/2015
GALACTIC PRODUCTIONS, LLC currently books actors from several different cult classic films & television shows such as Star Wars, Clone Wars, Star Trek, TRON, Mighty Morphin Power Rangers, Battlestar Galactica, Doctor Who, Pokemon, Invader Zim, 24, Transformers, Buffy the Vampire Slayer, Gremlins, Harry Potter, James Bond, Willy Wonka, Blazing Saddles, Planet of the Apes, Austin Powers and more for conventions to meet and sign autographs for their fans. If you're interested in booking someone to your next event click our contact page for details.