"After I worked with Galactic Productions, I said yep, that's how it should be."

-Nichelle Nichols- Actress, Uhura of Star Trek
Updated 06/22/2018

Galactic Productions, LLC has been booking celebrities world wide since 2006. We represent many fan favorite pop culture icons from 24, A-Team, Aliens, All That, Aqua Teen Hunger Force, Archer, Arrow, Attack on Titian, Babylon 5, Battlestar Galactica, Bonkers, Buffy the Vampire Slayer, Candyman, Cartoon Network, Darkwing Duck, Deadpool, Dexter's Laboratory, Doctor Who, Final Destination, Galaxy Quest, Game of Thrones, Gremlins, Harry Potter, Invader Zim, Jessica Jones, Mighty Morphin Power Rangers, Nickelodeon, Once Upon a Time, Pokemon, Police Academy, Reno 911, Rocko's Modern Life, Rugrats, SpongeBob SquarePants, Star Trek, Star Wars, Terminator, The Addams Family, The Hobbit, The Powerpuff Girls, The Ringer, The Rocky Horror Picture Show, Tiny Toon Adventures, Tombstone, TRON, Winnie the Pooh & more!
For a full client list, terms and client availability please contact Zach@GalacticProductionsLLC.com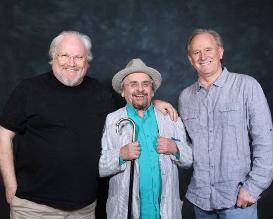 Meet the Doctors; Colin Baker, Sylvester McCoy & Peter Davison. Which Doctor would you like to have at your upcoming event?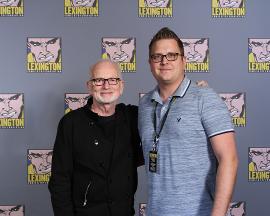 Ian McDiarmid, Emperor Palpatine from the Star Wars saga.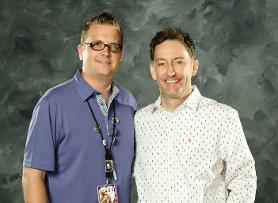 Tom Kenny the voice of SpongeBob SquarePants and many more voices of your childhood.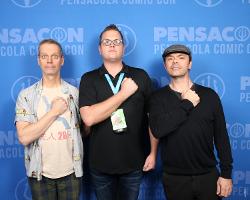 Patrick Breen & Jed Rees from Galaxy Quest.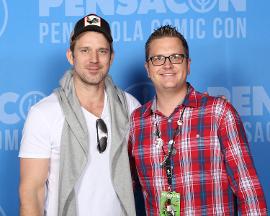 Wil Travel from Jessica Jones.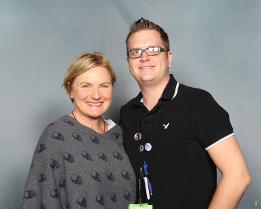 Denise Crosby, Tosha Yar of Star Trek.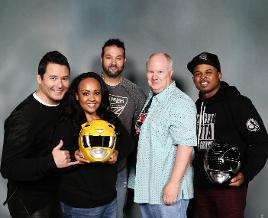 Celebrate the 25th Anniversary of Mighty Morphin Power Rangers by having Johnny, Yong Bosch, Karan Ashley, Austin St. John, David J. Fielding & Walter Jones at your 2018 event.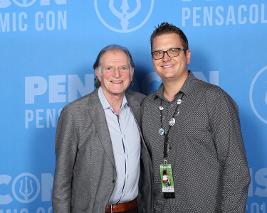 David Bradley from Harry Potter, Game of Thrones, The Strain & Doctor Who.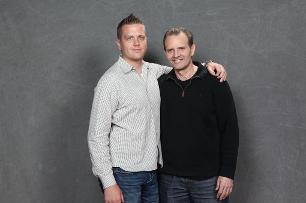 Michael Biehn of Aliens, Terminator & Tombstone.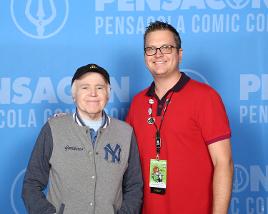 Walter Koenig, Chekov of Star Trek.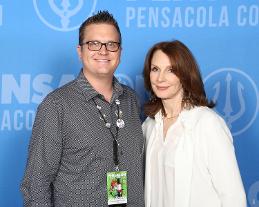 Gates McFadden, Dr. Beverly Crusher of Star Trek.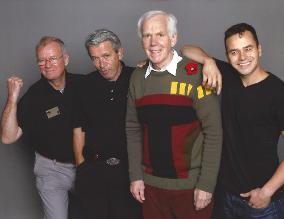 Have a Boba Fest with the many incarnations of Boba Fett; John Morton, Dickey Beer, Jeremy Bulloch & Daniel Logan.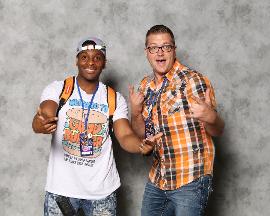 Kel Mitchell from Nickelodeon's Game Shakers, All That and Keenan & Kel.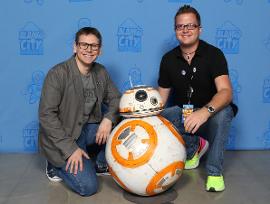 Brian Herring the puppeteer & performer behind BB-8. See his work in The Force Awakens & The Last Jedi.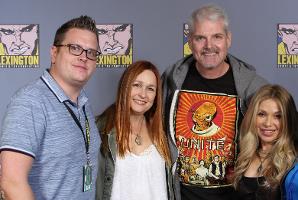 Cast of The Powerpuff Girls; Cathy Cavadini, Tom Kane & E.G. Daily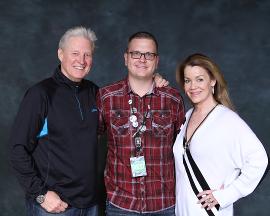 Bruce Boxleitner & Claudia Christian of Babylon 5.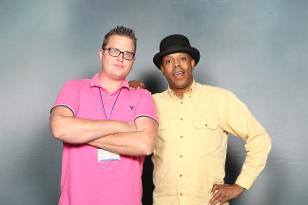 Michael Winslow from Police Academy.