We Book Actors For You!
Est. 2006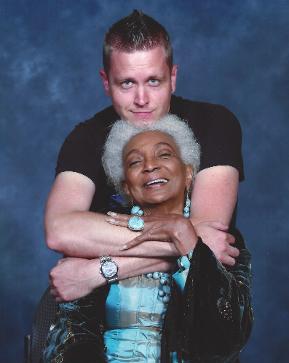 Statement on the passing of Ms. Nichols:
I've never seen a full episode of Star Trek in my life. Nichelle was never the legendary Uhura to me, she was Ms. Nichols. That said I sure did know that she was a legend from the moment I met her. Nichelle was everything one could hope she would be when meeting her; beauty, class, love, bougie and a trailblazer unlike any before or after her. The lives she touched extended through the universe, eight decades, the silver screen and straight into the hearts and minds of
generations inspiring countless people. The most beautiful thing that she leaves behind is that her legacy will continue to inspire every single new generation of children giving them the courage to become scientists, astronauts, pilots or anything else they aspire to become. Live long and prosper my love. Rest easy.
"After I worked with Galactic Productions, I said yep, that's how it should be."

-Nichelle Nichols- Actress, Uhura of Star Trek
***

Updated 11/24/2022