Most of our clients are featured below. For a full, up-to-date client list please email Zach@GalacticProductionsLLC.com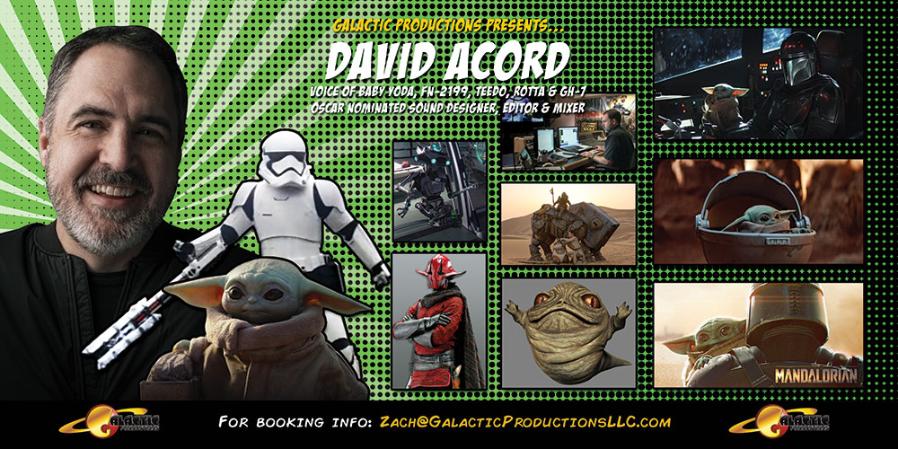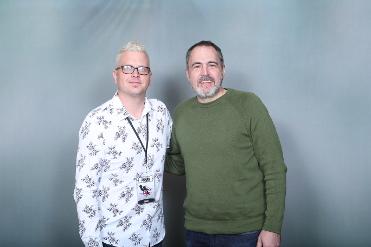 "Zach and his crew are consummate professionals, they have always taken such great care of me. Zach goes above and beyond to book quality conventions, anywhere in the world. He and his team are not only the best with clients but are courteous and professional with attendees, as well."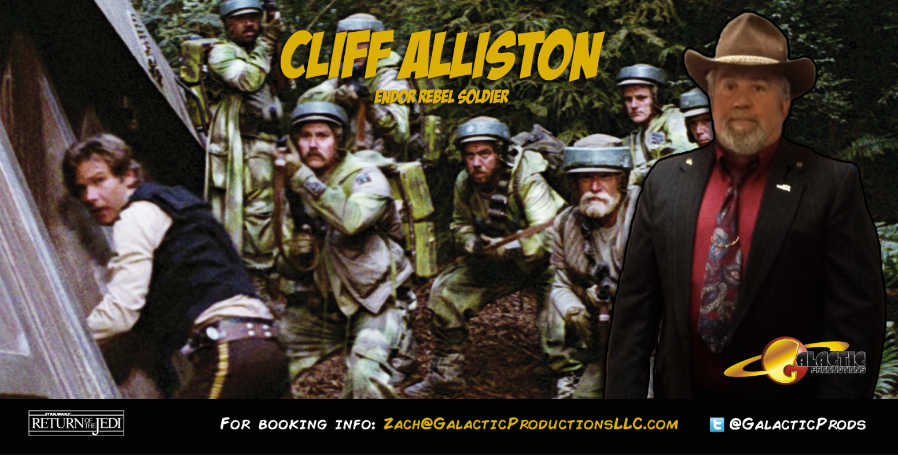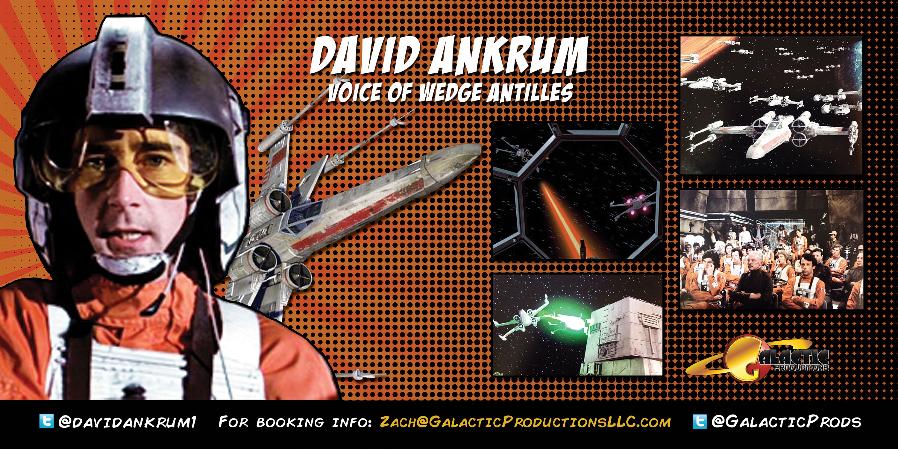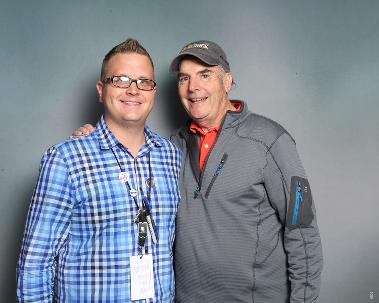 "From a Galaxy far far away I found a shinning star in the form of Galactic Productions. It has been a bright light that has guided me on my continued journey! Thank you Zach!"

-David Ankrum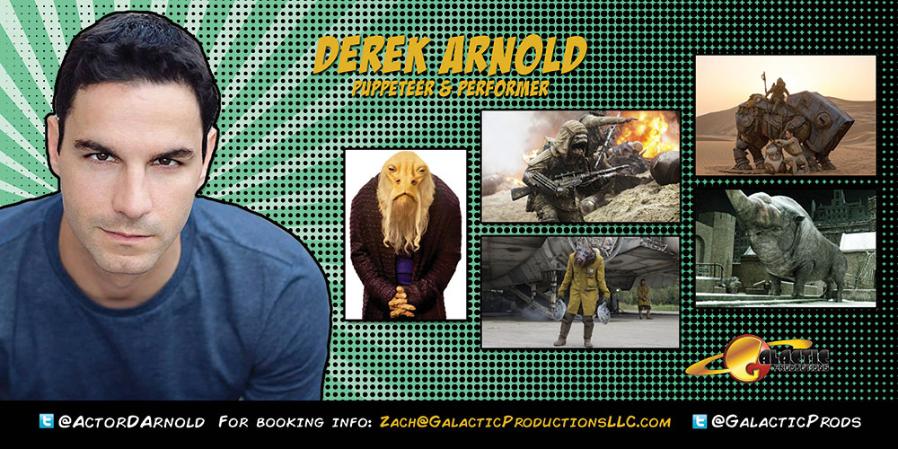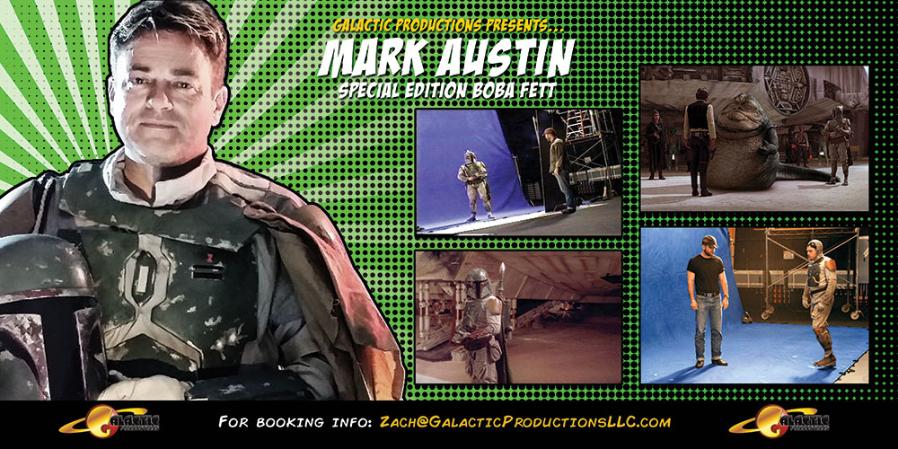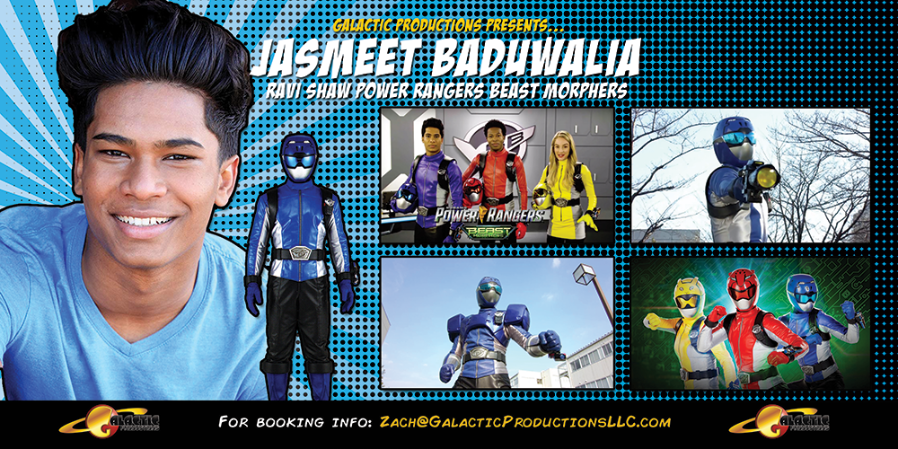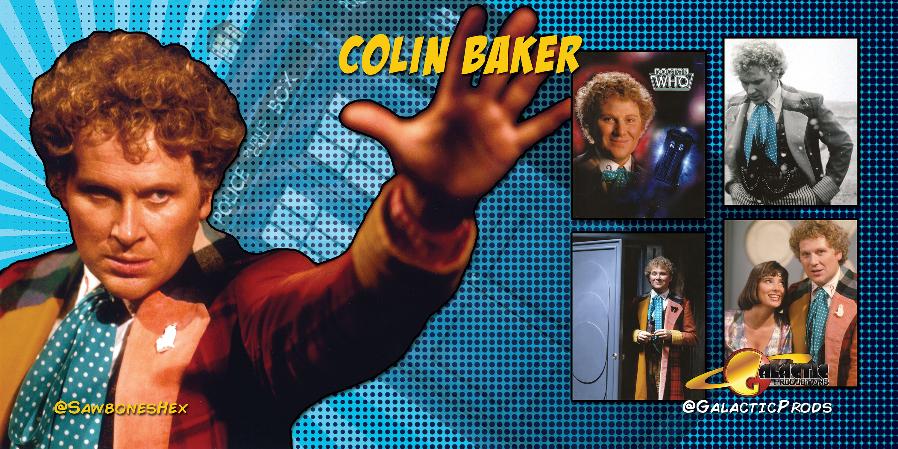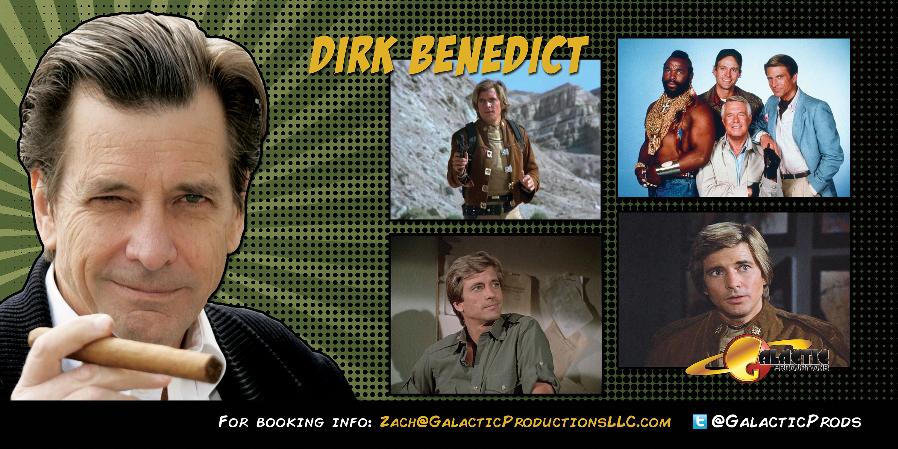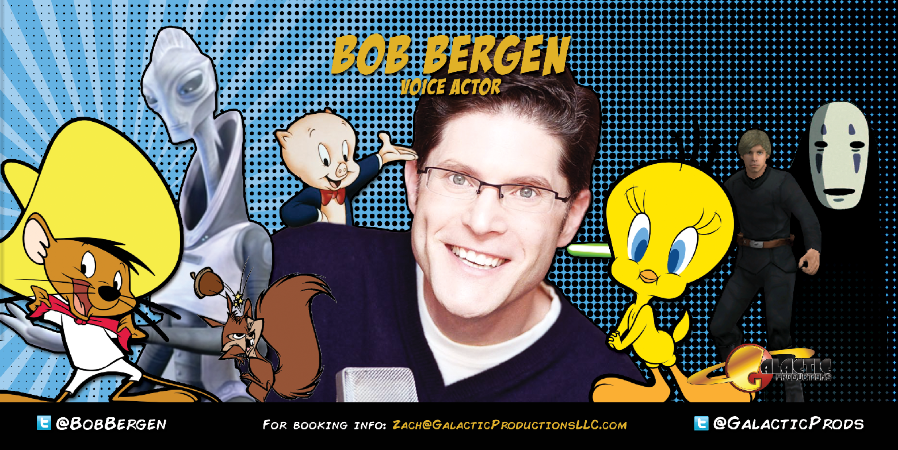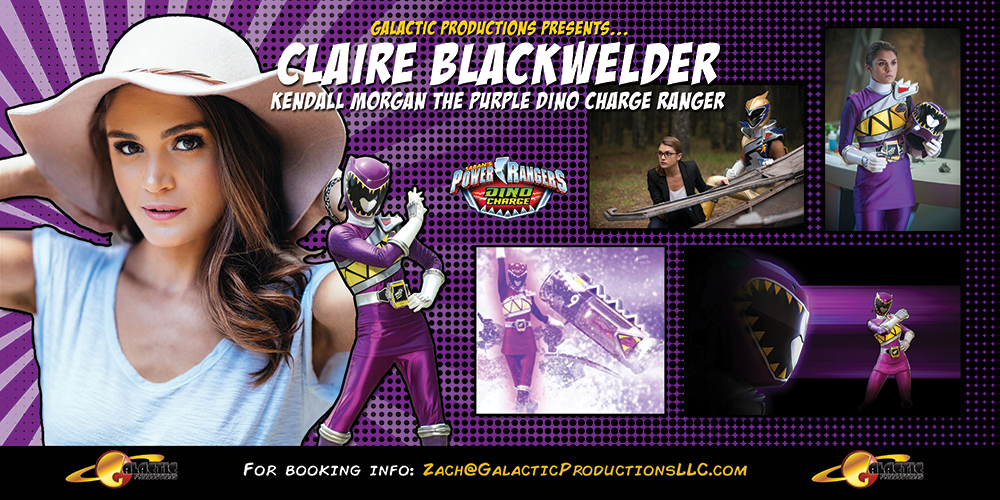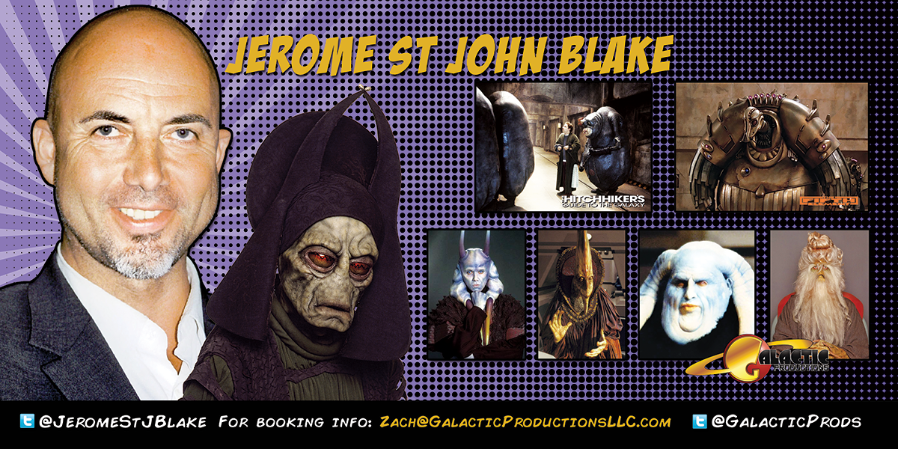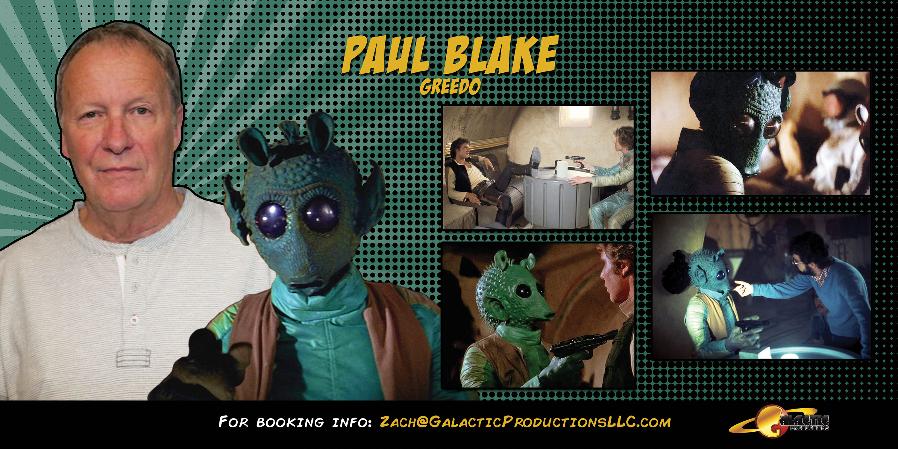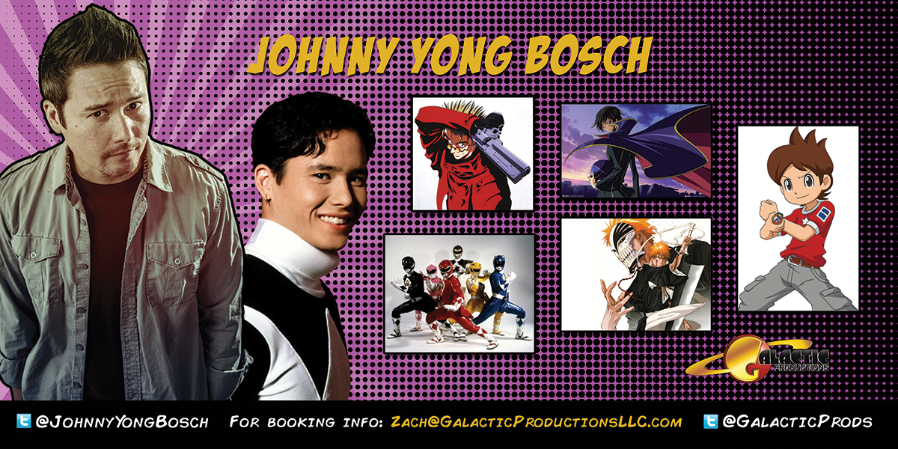 Johnny Yong Bosch got his start fighting giant bugs as Adam Park, the Black Ranger, Green Zeo and Green Turbo Ranger on Mighty Morphin Power Rangers. It is a role that he would play for three and a half seasons on television, two motion pictures and two special guest appearances in future Power Rangers seasons. After Power Rangers, Johnny became very involved in the world of voice over. His first major voice acting role was Vash the Stampede in Trigun. He later went on to voice Kaneda in Akira, Renton in Eureka Seven, Kiba in Wolf's Rain, Ichigo Kurosaki in Bleach, Lelouch Lamperouge in Code Geass, Izaya in Durarara and Yukio in Blue Exorcist, Sasori in Naruto, Artemis in Sailor Moon, Hajime in Danganronpa 2, Makoto Tachibana in Free!, Nate in Yokai Watch, Orga in Mobile Suit Gundam Iron Blooded Orphans, Haruo in Hi Score Girl, Zora in Black Clover, Jonathan in Jojo's Bizarre Adventure, Sabo in One Piece Stampede, Giyu in Demon Slayer, Lio in Promare, Broly in Dragon Ball FighterZ, Nine in My Hero Academia: Heroes Rising and many more. Johnny's voice can also be heard in numerous video games. Providing voices Nero in Devil May Cry 4 and 5 (including motion capture), Kuhn in .hack//G.U., Adachi/Narukami in Persona 4, Almaz in Disgaea 3, Emil in Tales of Symphonia, Guy in Tales of the Abyss, Firion in Final Fantasy Dissidia, Bumblebee in Transformers: War for Cybertron, Yang in Street Fighter IV, Zero in Marvel VS Capcom 3. Yukimura in Sengoku Basara, Torian Cadera in Star Wars The Old Republic, Zero in Smash Bros, Iron Fist In Marvel Ultimate Alliance 3 and Kung Jin in Mortal Kombat X. Johnny's also the former frontman for the band Eyeshine and current singer-song writer for the band Where Giants Fall. For appearance and signing inquiries please contact his agent: Zach@GalacticProductionsLLC.com.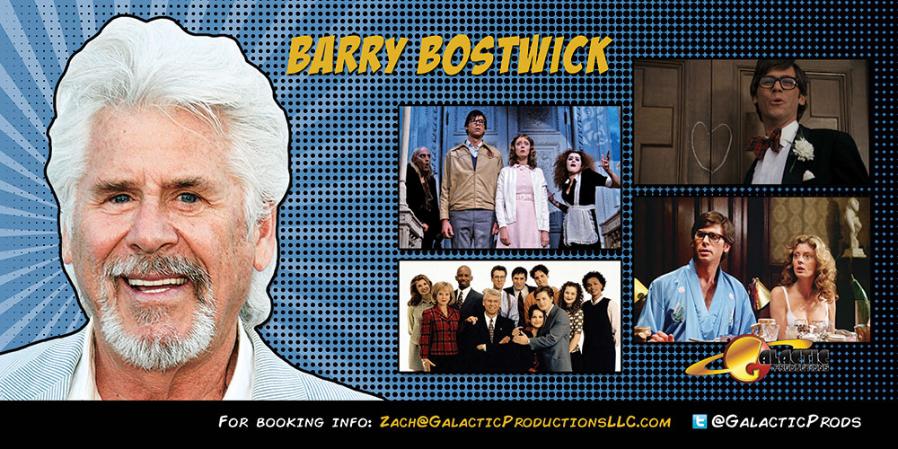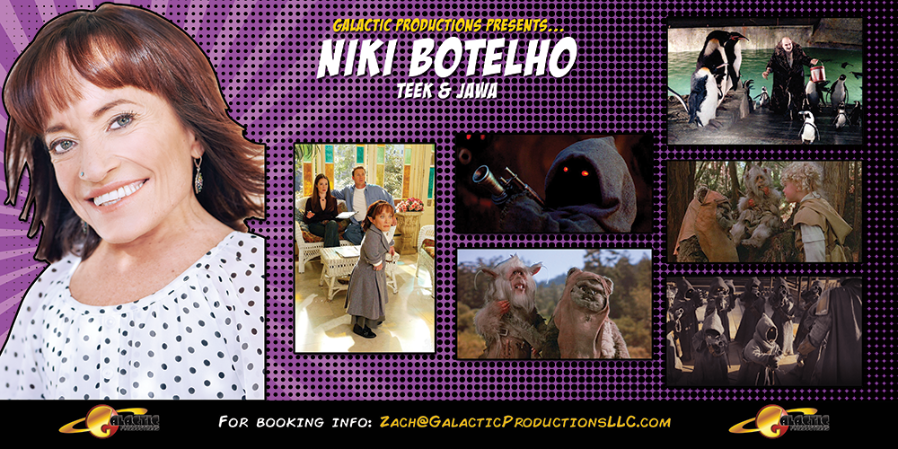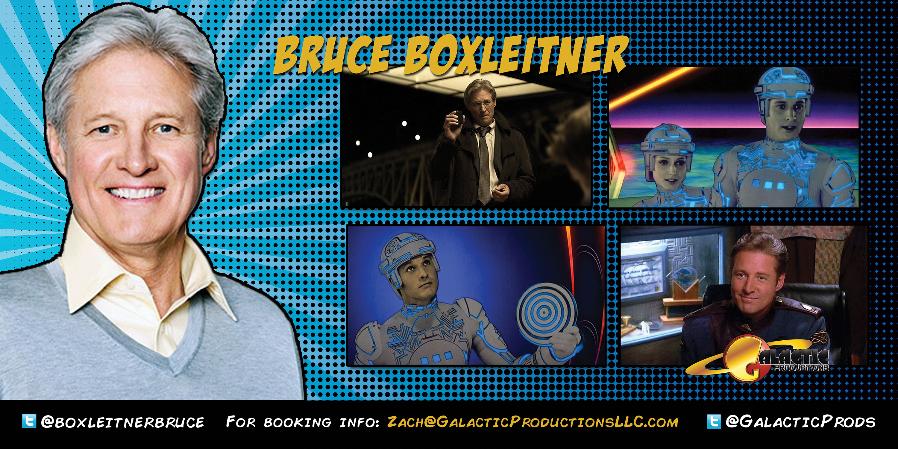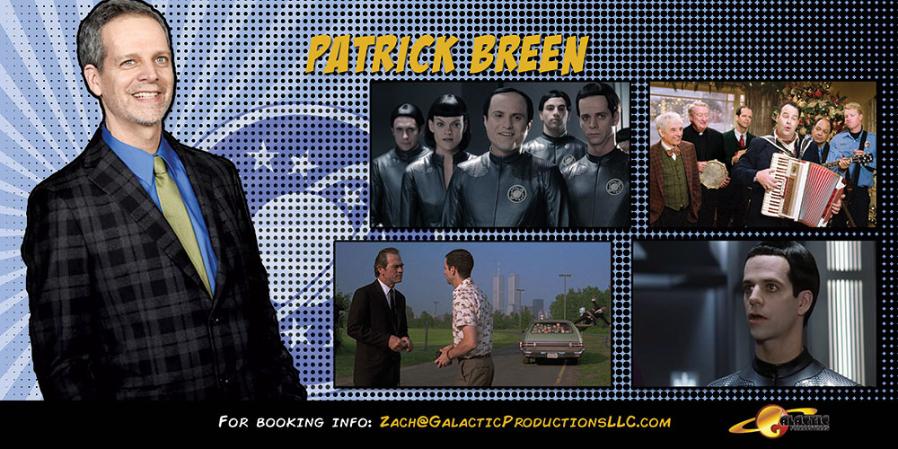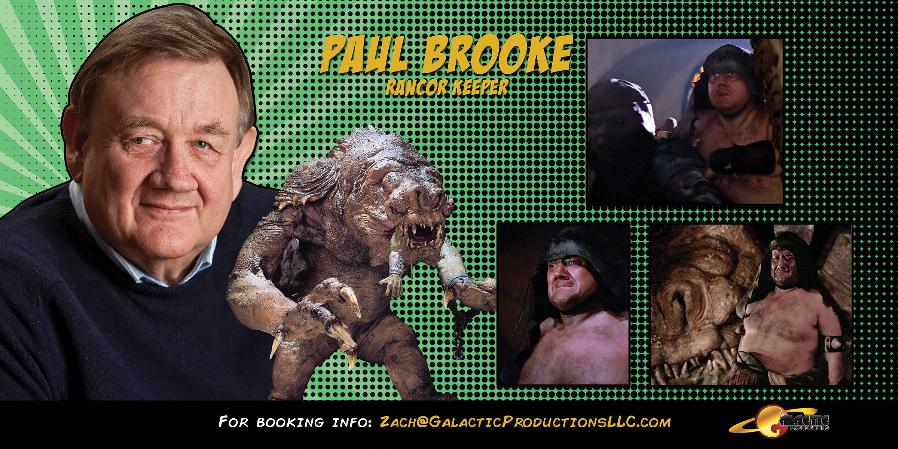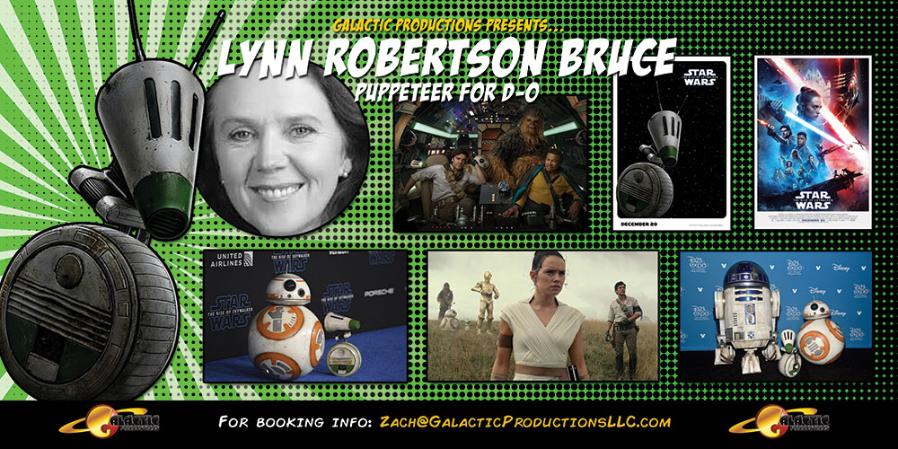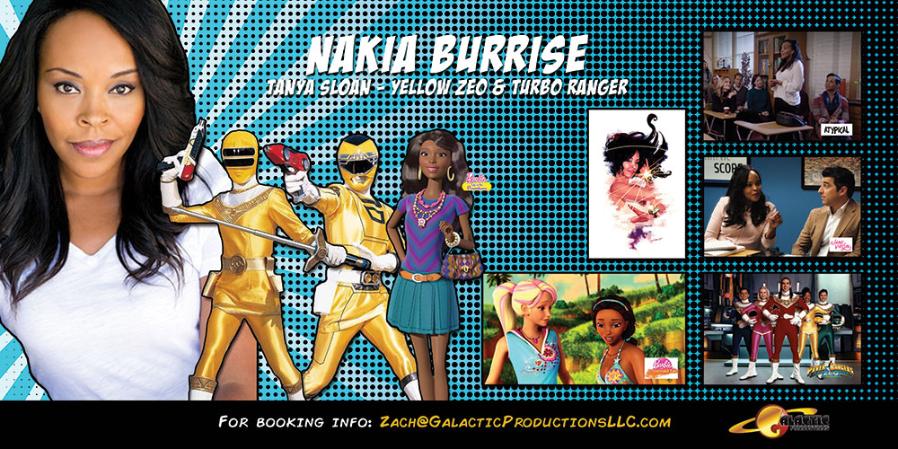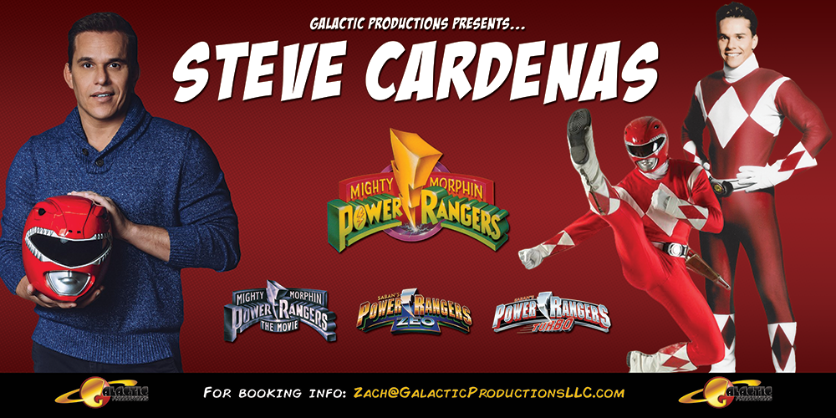 Steve Cardenas is an actor and a martial artist. He has trained in Tae Kwon Do and Brazilian Jiujitsu for over 35 years. Steve is most famous for his role as "Rocky the Red Power Ranger" from the hit 90s television show Mighty Morphin Power Rangers and Power Rangers Zeo. He has starred in over 125 episodes as well two feature films for the franchise. You can even see him returning as "Rocky" for the long anticipated 2023 Netflix exclusive Mighty Morphin Power Rangers 30th anniversary special. For appearance and signing inquiries please contact his agent: Zach@GalacticProductionsLLC.com.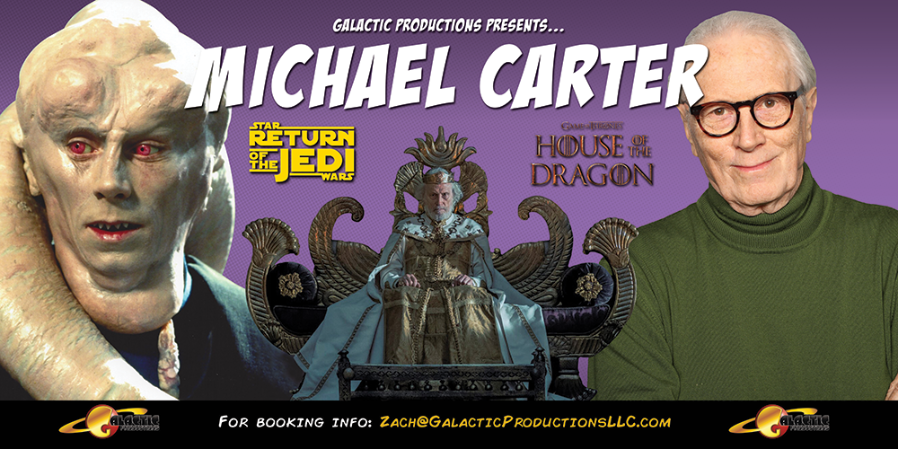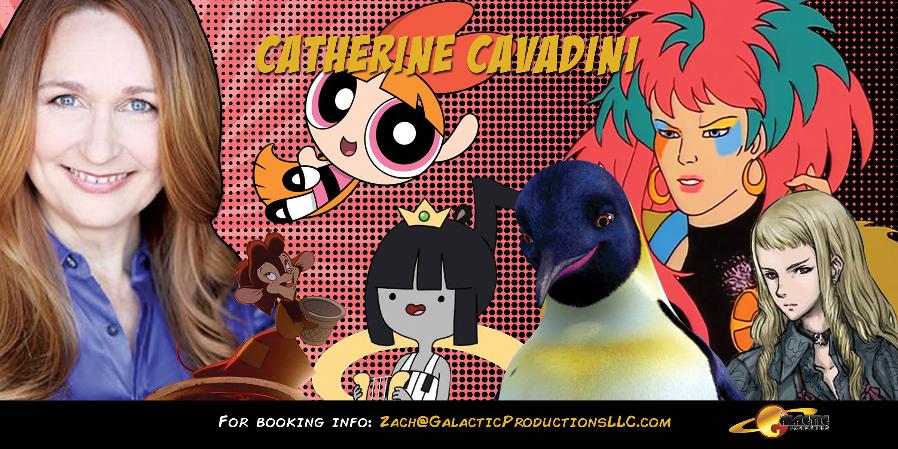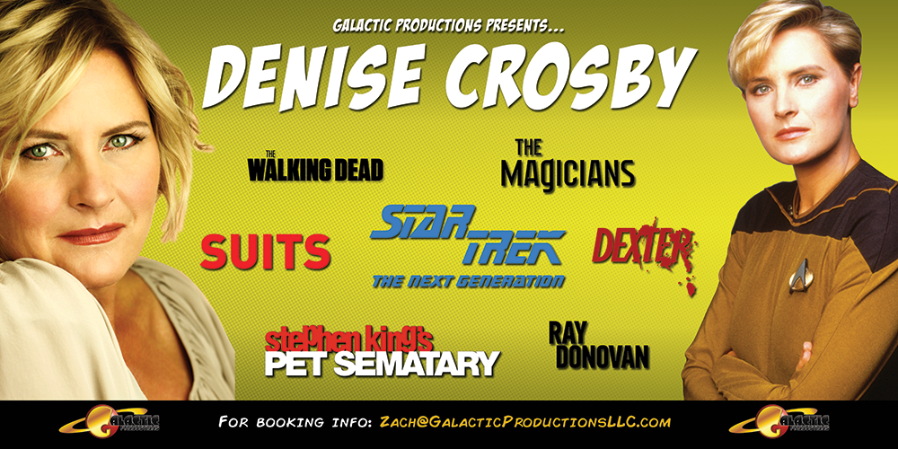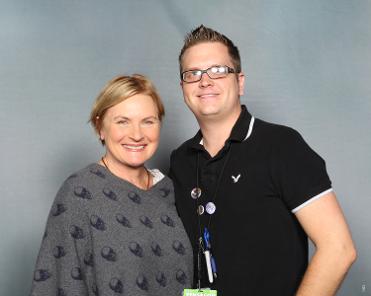 "Working with Zachery McGinnis and his team insures I will be successful and well taken care of at any event around the world. He is extremely professional at handling any matter that arises and does so with a great sense of humor. I always look forward to our adventures together."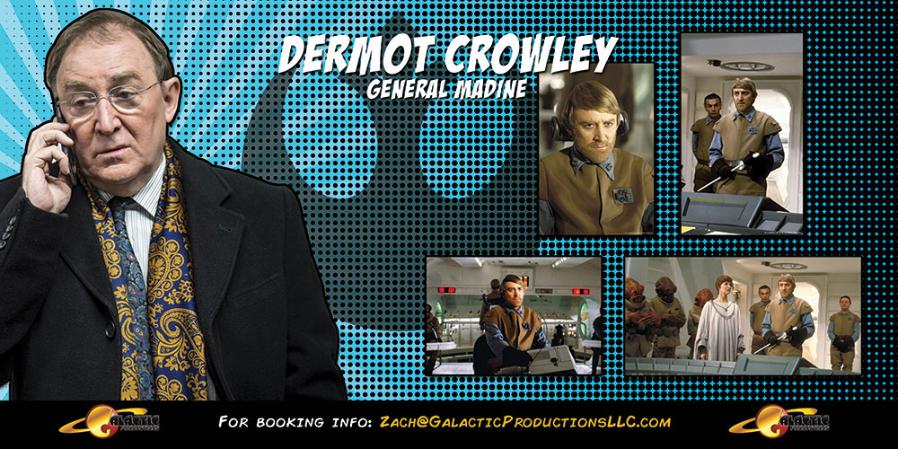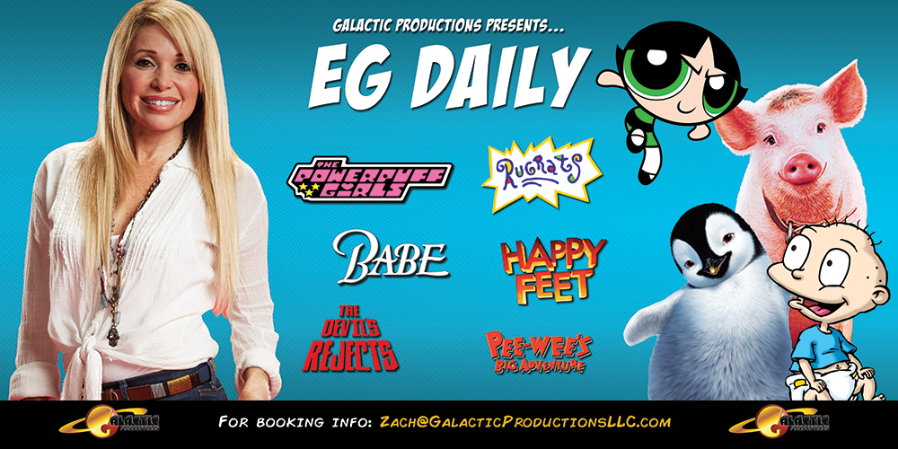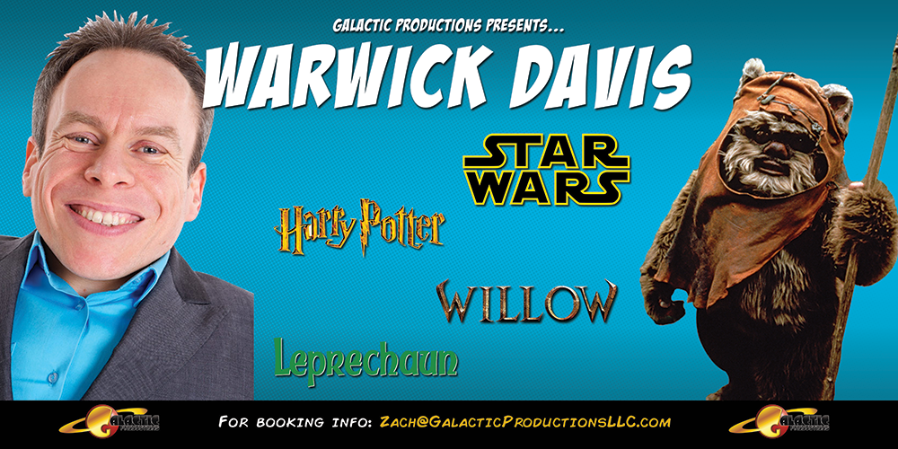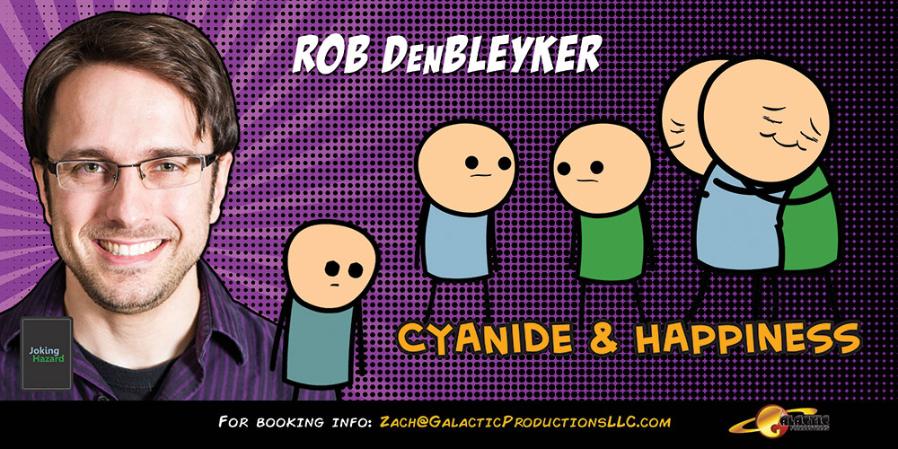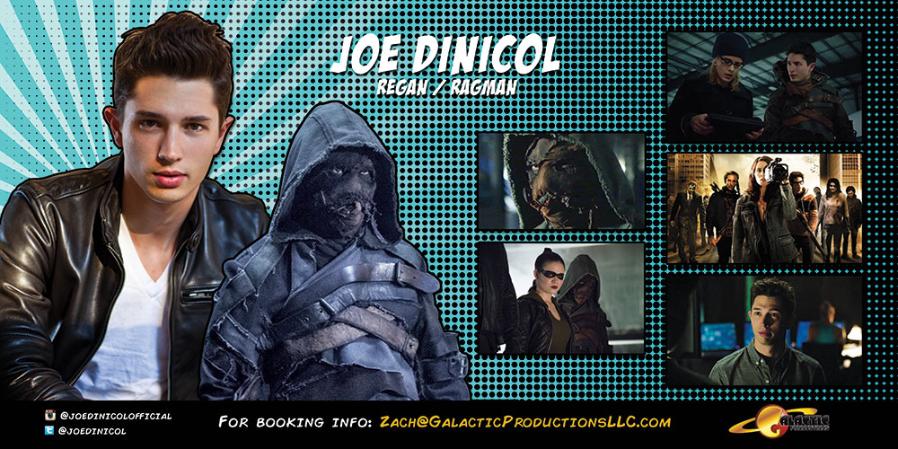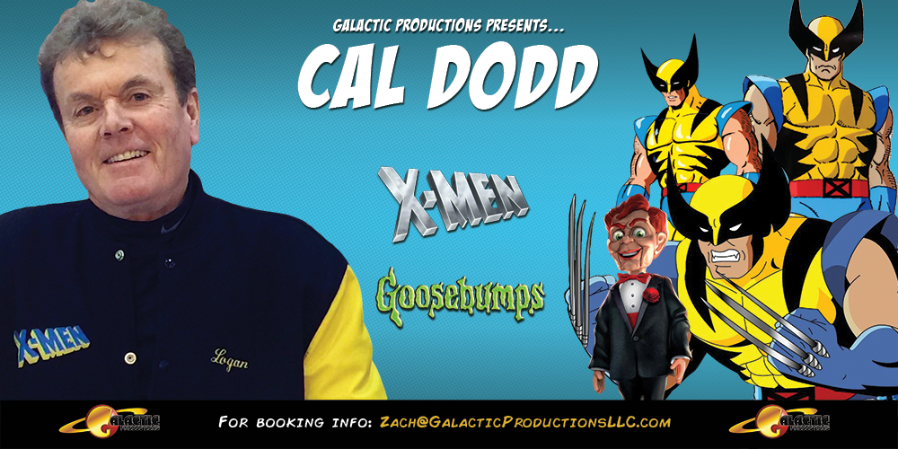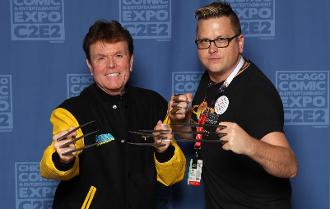 "I have never in my life met anyone with Zach's energy and enthusiasm; or his hilarious wit rivaled only by mine hahaha. No fire is too big for this wonderfully zany guy to put out! It was a giant pleasure working with the wonderfully, wacky wunderkind, Bub!"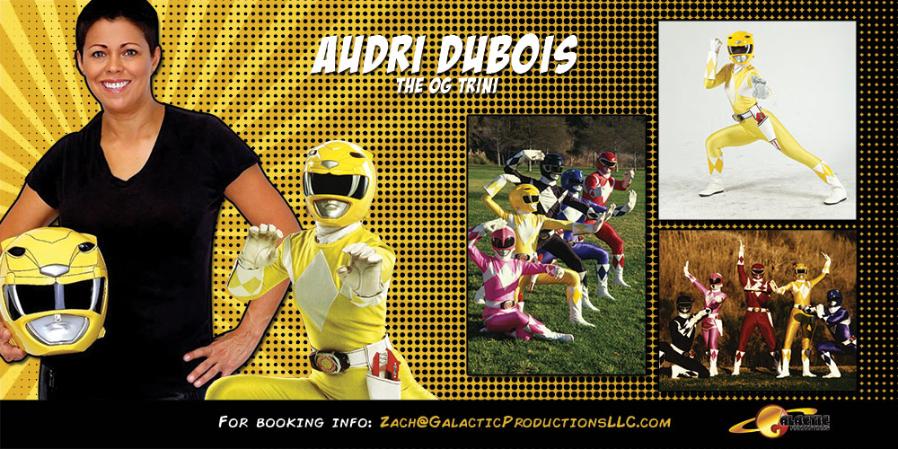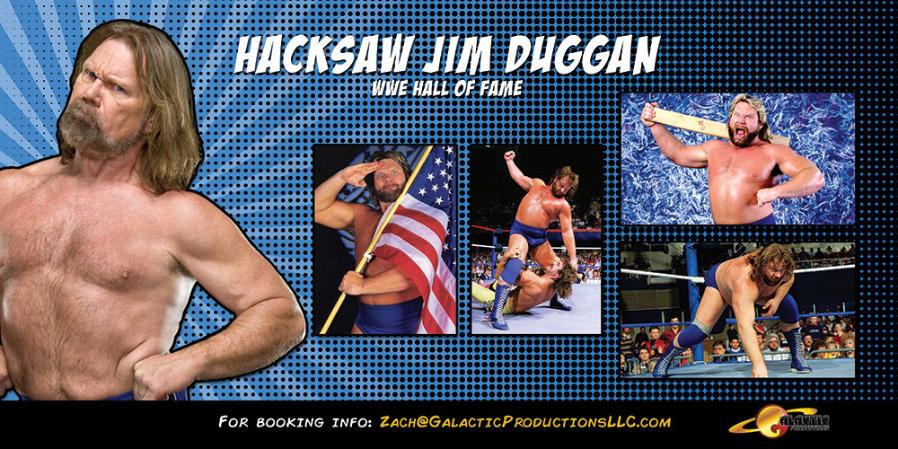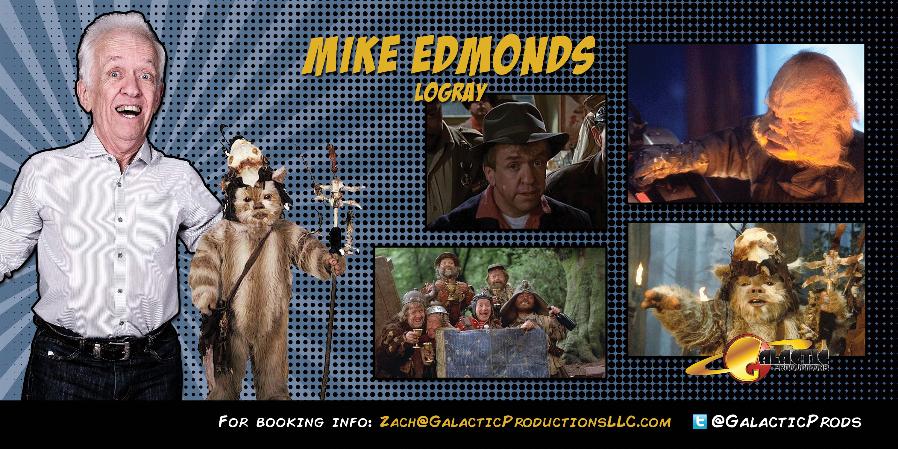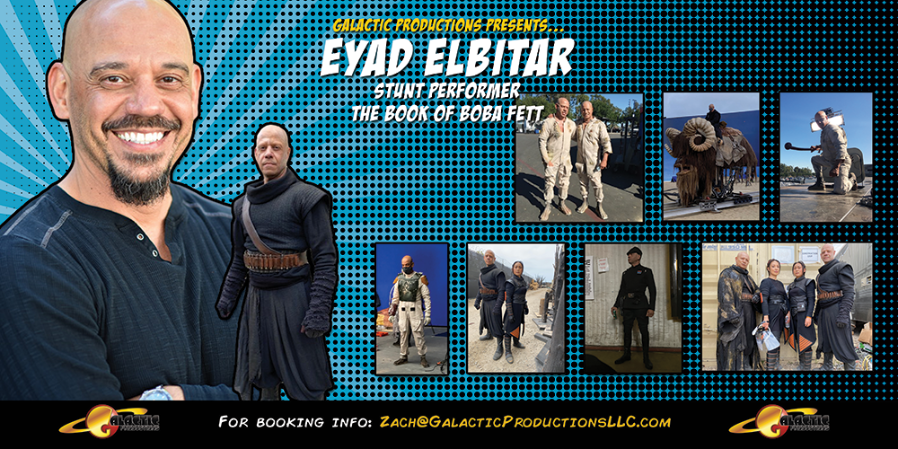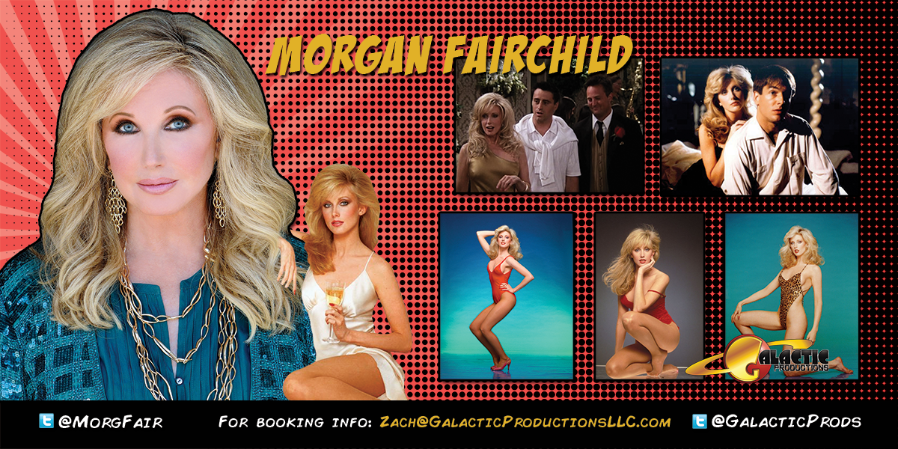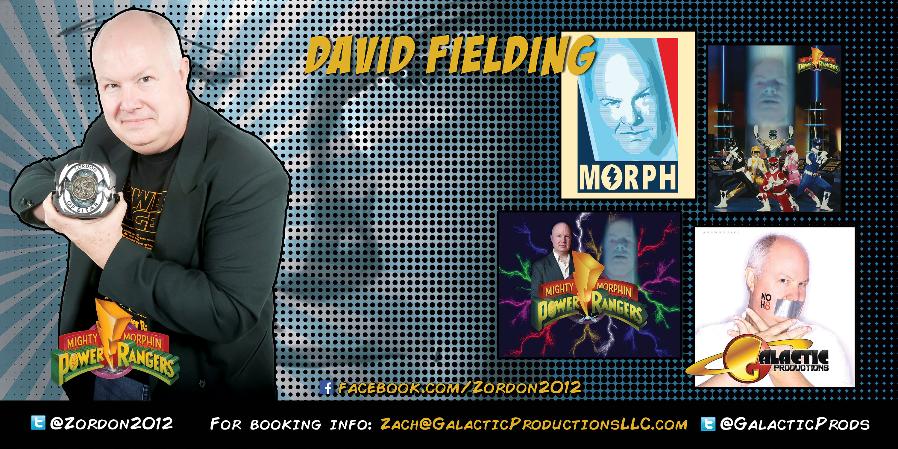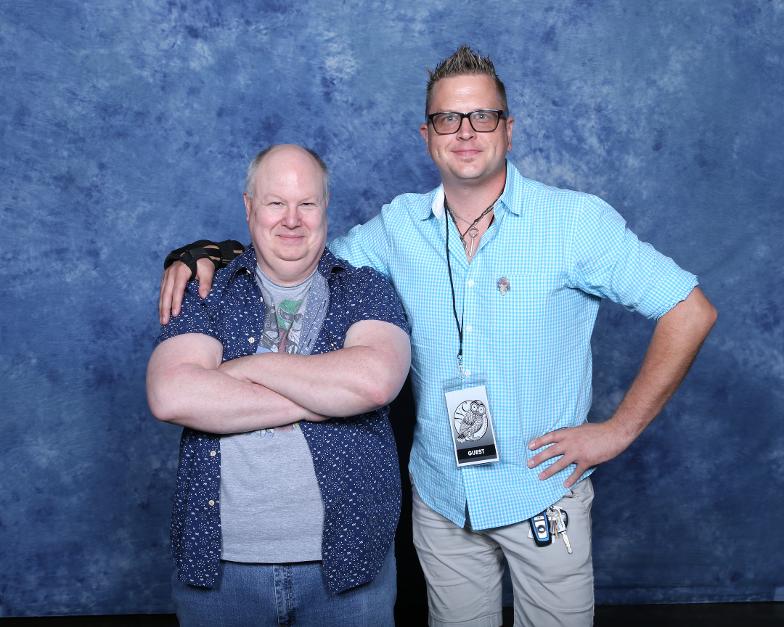 "Every celebrity has a story about that one person who would go to bat for them and to champion them - Zach has been that person for me. He is fiercely loyal and works tirelessly for all of those who he books into shows and Conventions. I hope to be working with him for many years to come."
-David J. Fielding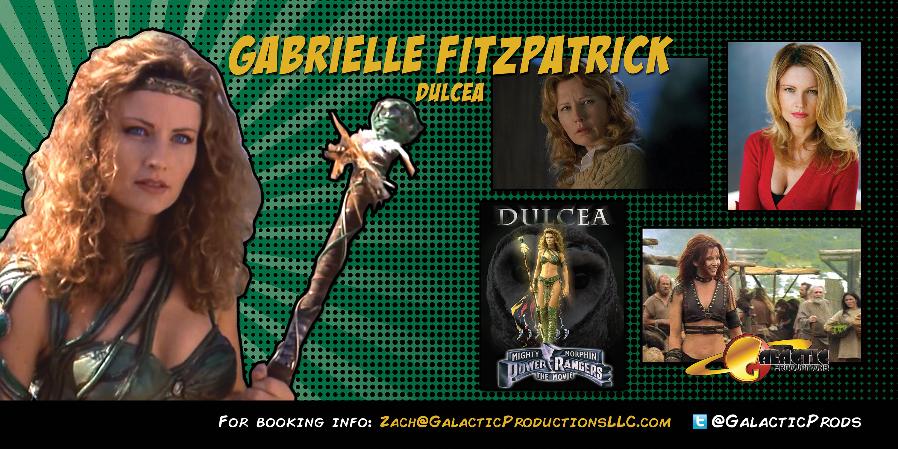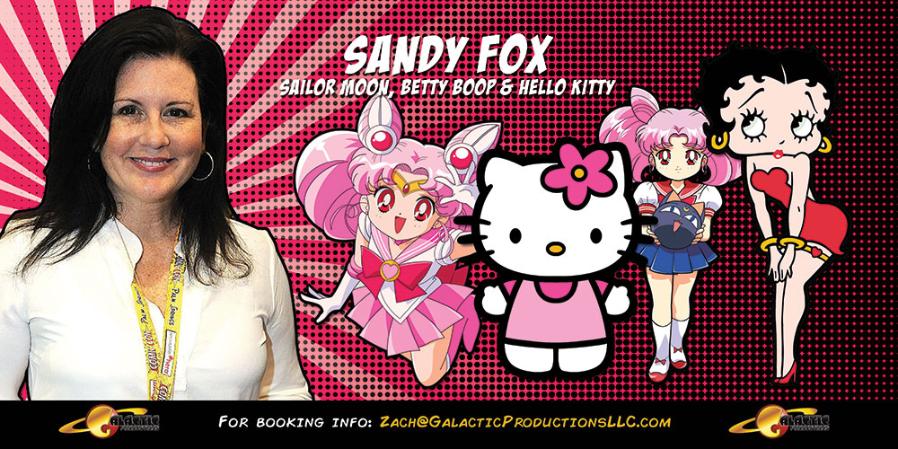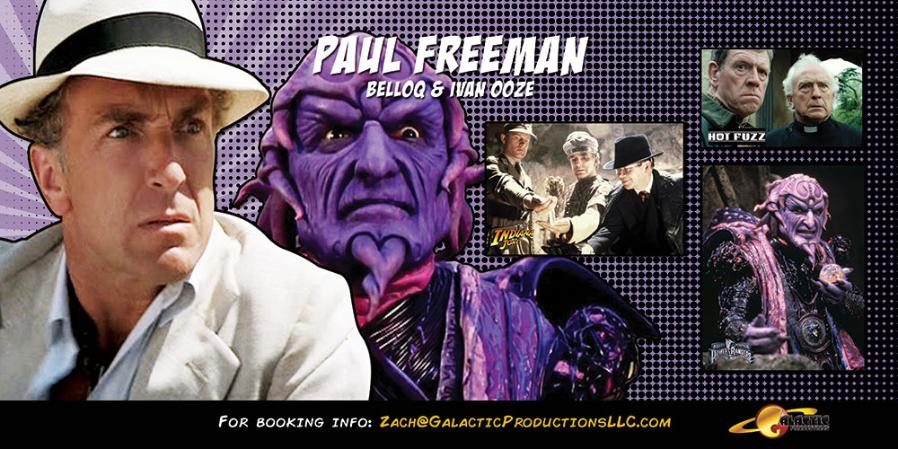 Paul Freeman is a stage-trained British actor that has accumulated hundreds of screen credits over several decades. He is best known as the main villain, "Dr. René Belloq" in the Steven Spielberg classic Indiana Jones and the Raiders of the Lost Ark (1981) and "Ivan Ooze" in Mighty Morphin Power Rangers: The Movie (1995). As recently as 2022 you can see Paul in The Man Who Fell to Earth, Darkheart Manor and The Man from Rome. For appearance and signing inquiries please contact his agent: Zach@GalacticProductionsLLC.com.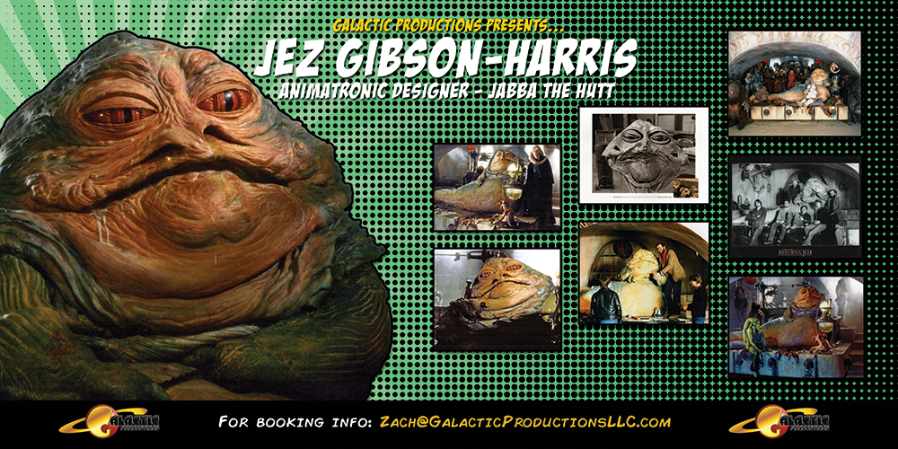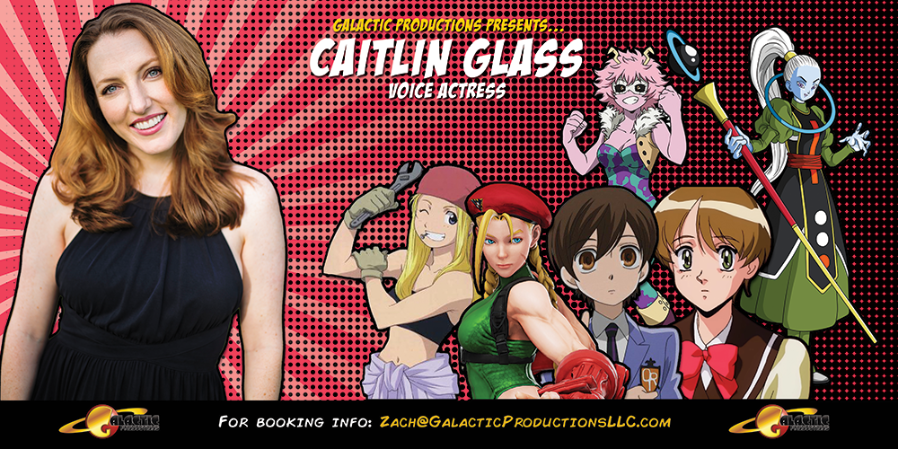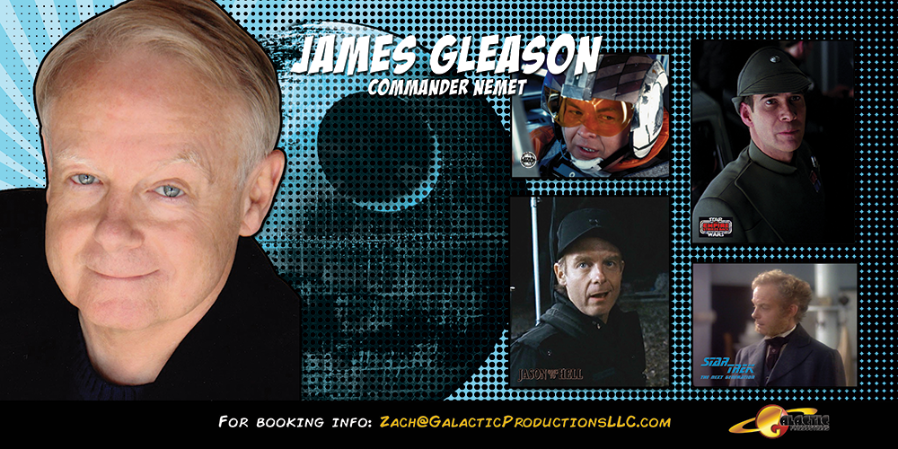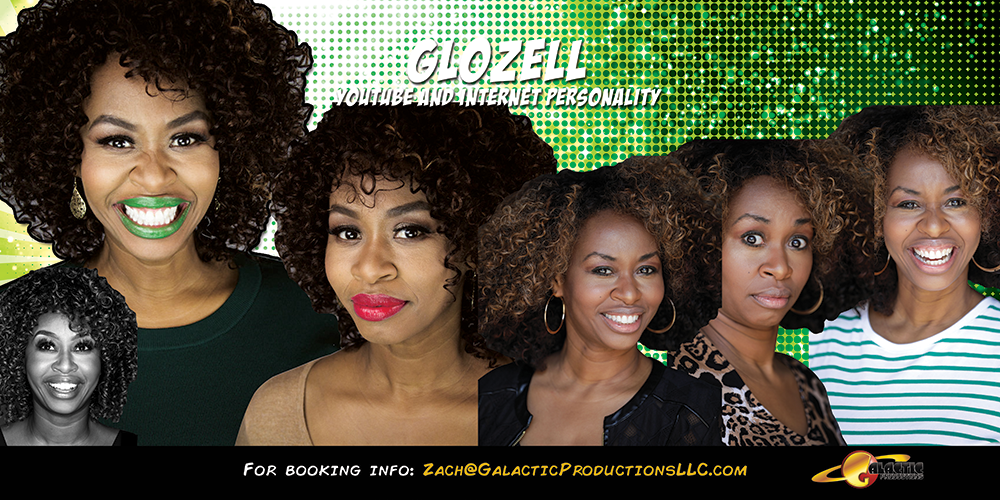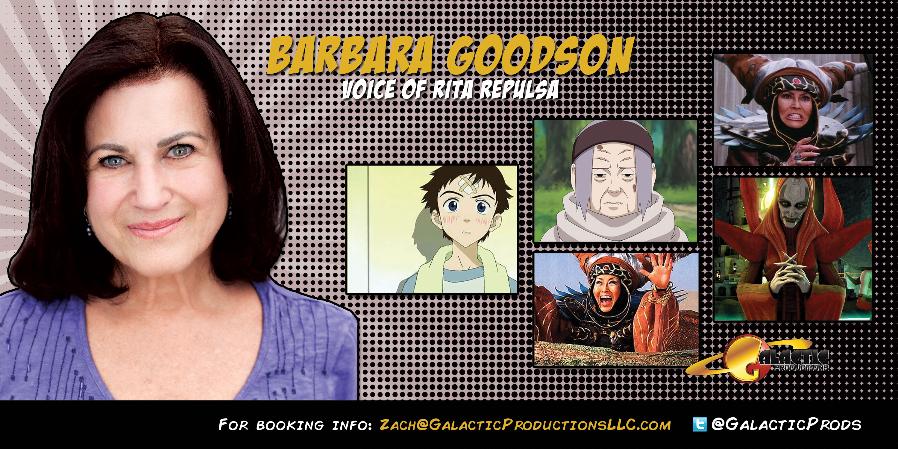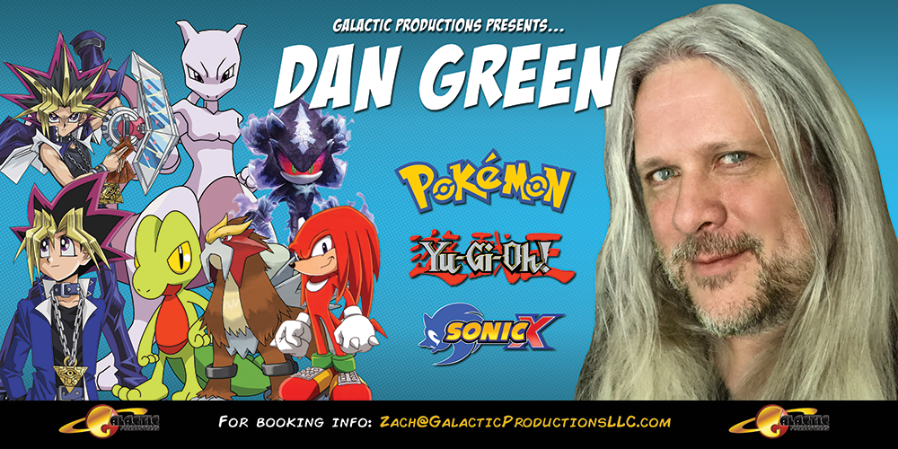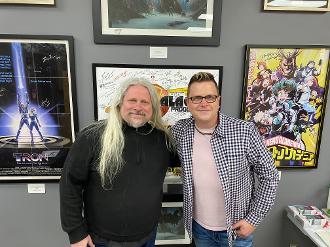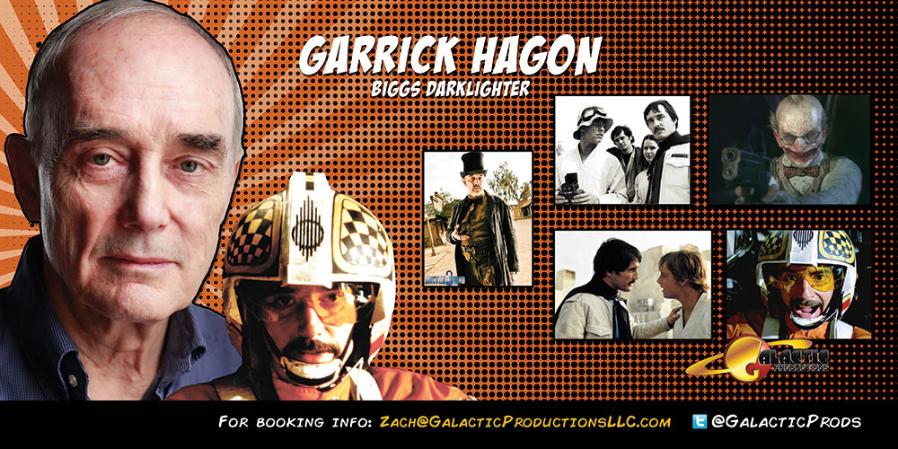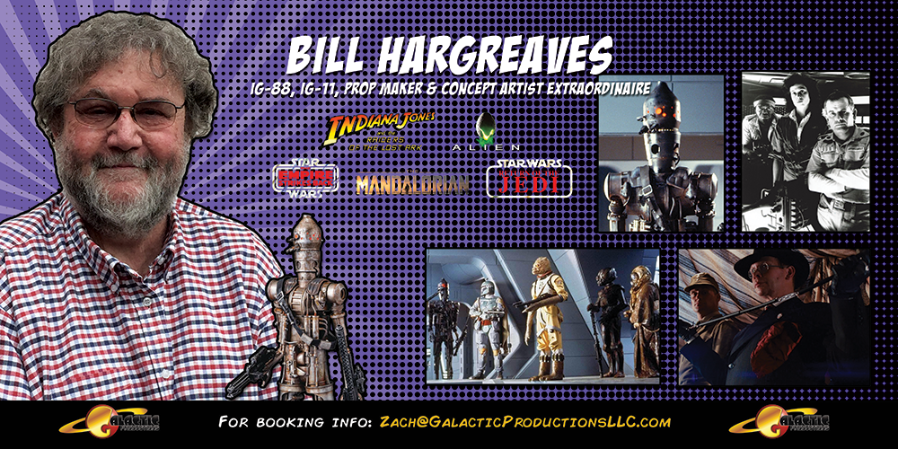 William Robert Hargreaves, was born 24th July 1954. His full time career in the film industry began on "Alien" as a prop maker in 1978. Then he went on to "The Empire Strikes Back" in 1979 as supervising prop maker with only two others in his department. Many memorable characters like IG-88, B'omarr Monk and EV-9D9 and many others from the Star Wars Galaxy were created by Bill and his team at Elstree Studios. Following ESB Bill worked on" American Werewolf in London" in 1980, "Raiders of the Lost Arc" 1981, then back to building droids in 1982 on "Return of the Jedi," known then as "Revenge of the Jedi." Bill has been very lucky to have had a long and varied and very happy career on many great productions, his last being in 2014 on "Edge of Tomorrow" starring Tom Cruise. Currently he enjoys spending his time helping Indie producers on films such as "App for Life" with Luke Tredder and hopes to do more in the future. For appearance and signing inquiries please contact his agent: Zach@GalacticProductionsLLC.com.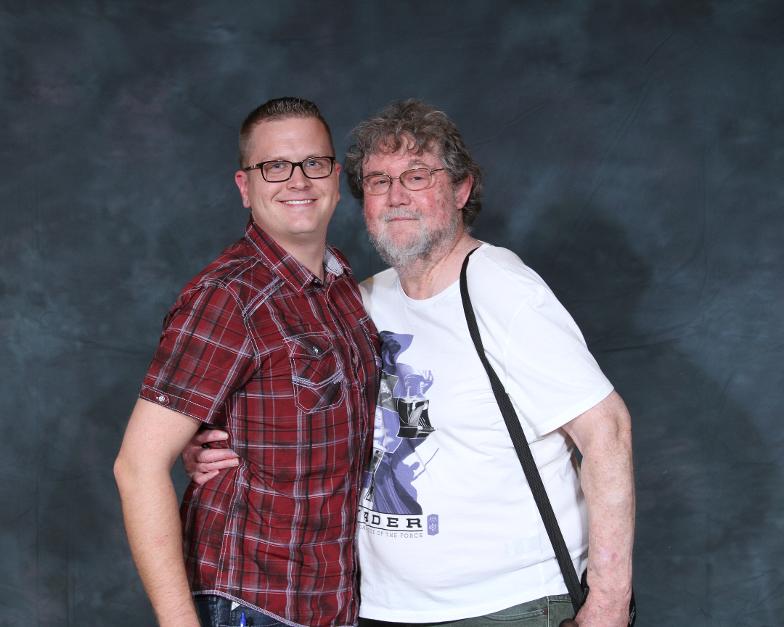 "Zach plays with all his cards face up. If you're not happy with that, don't play."



-Bill Hargreaves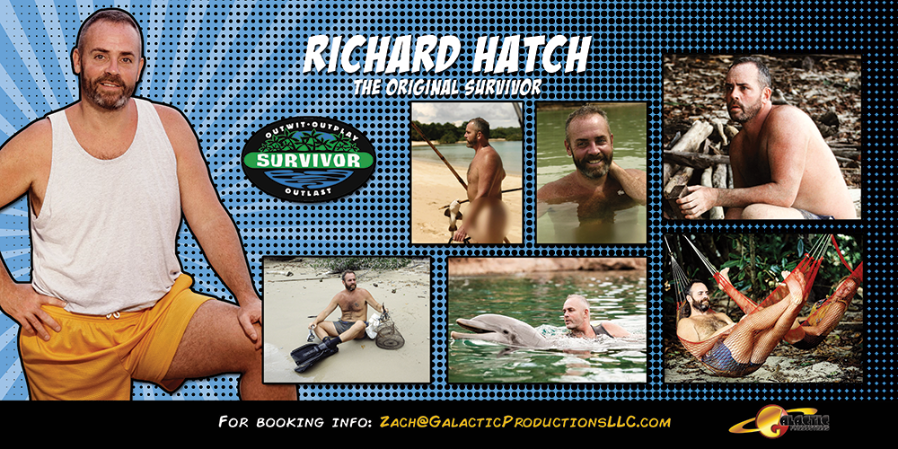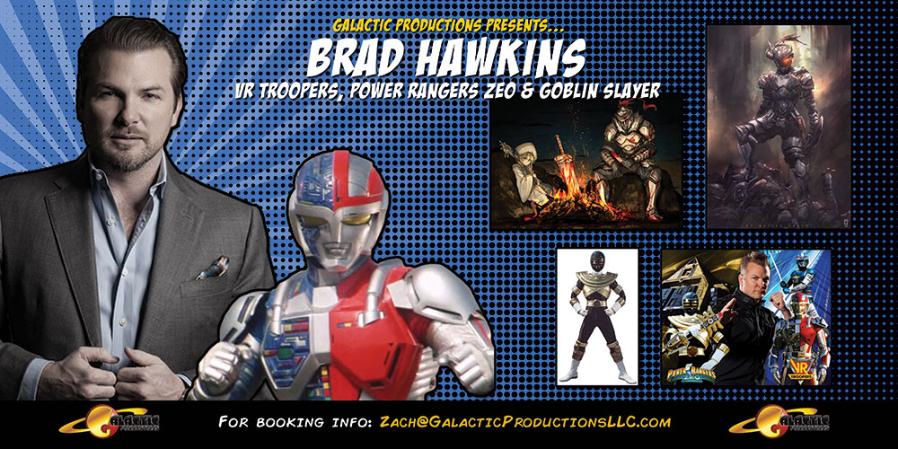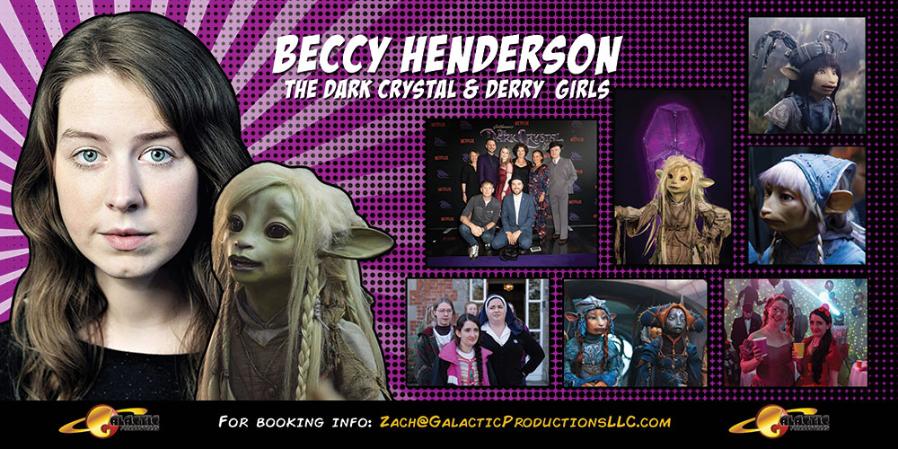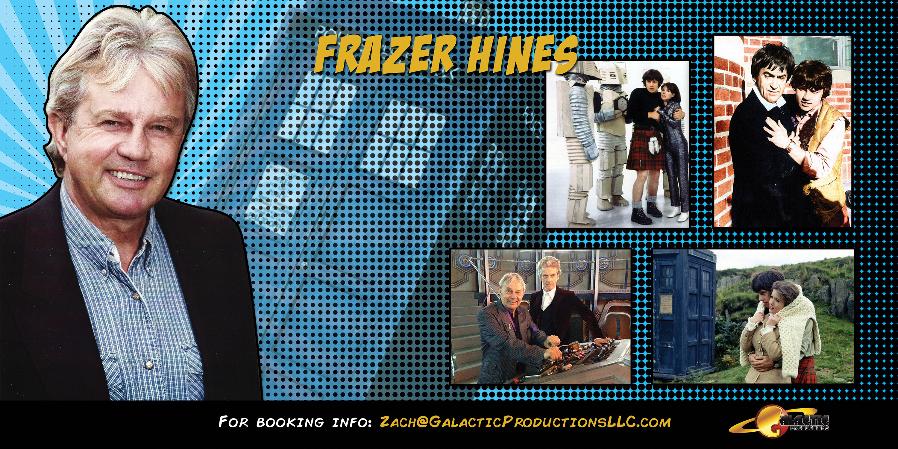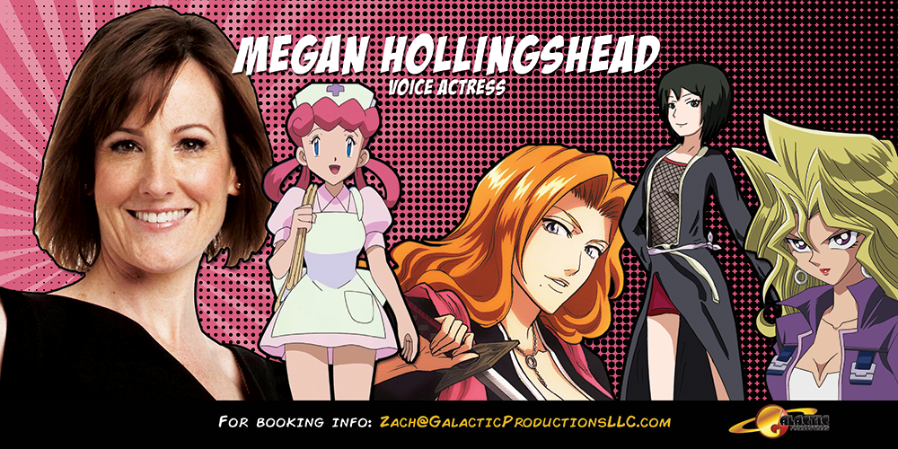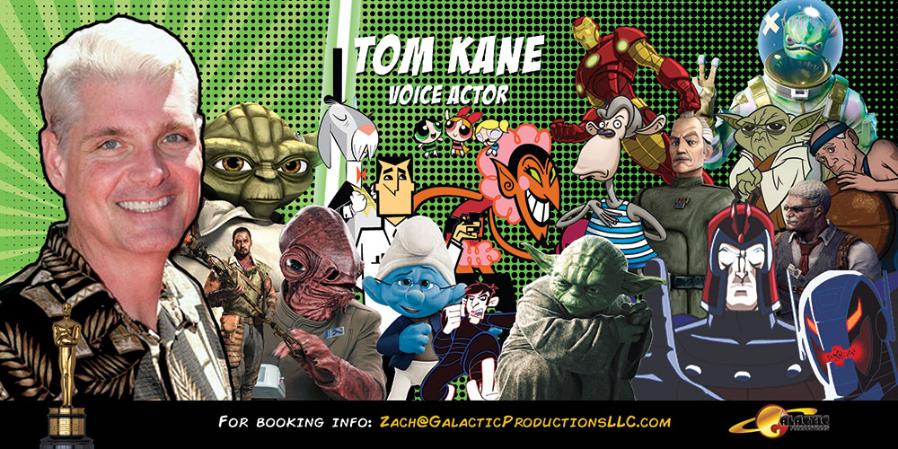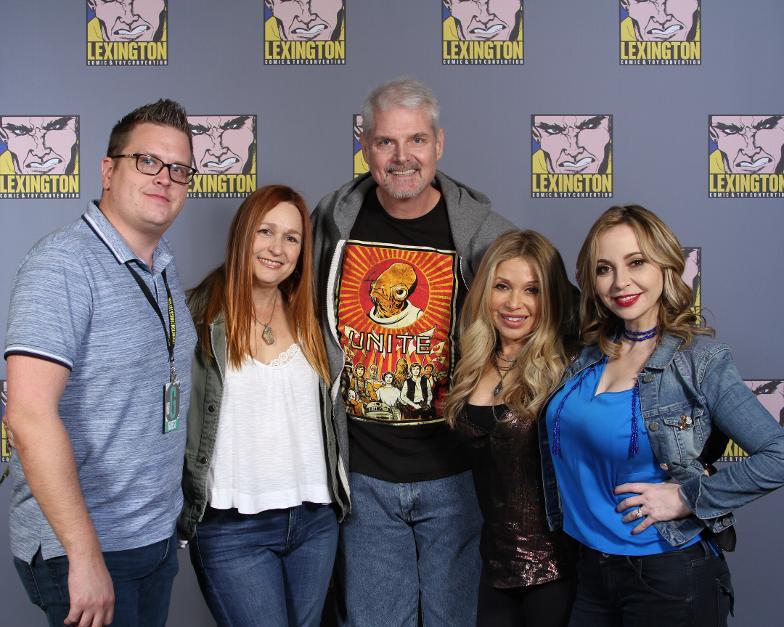 "I have worked with Zach many times. From negotiations, to travel arrangements, to interfacing with the show promoters, he has never failed to take care of details big and small. Zach has made every Convention a pleasure to attend, but he never forgets that underneath all the quirky and fun aspects of these events, it is a business... And he treats it as such."
-Tom Kane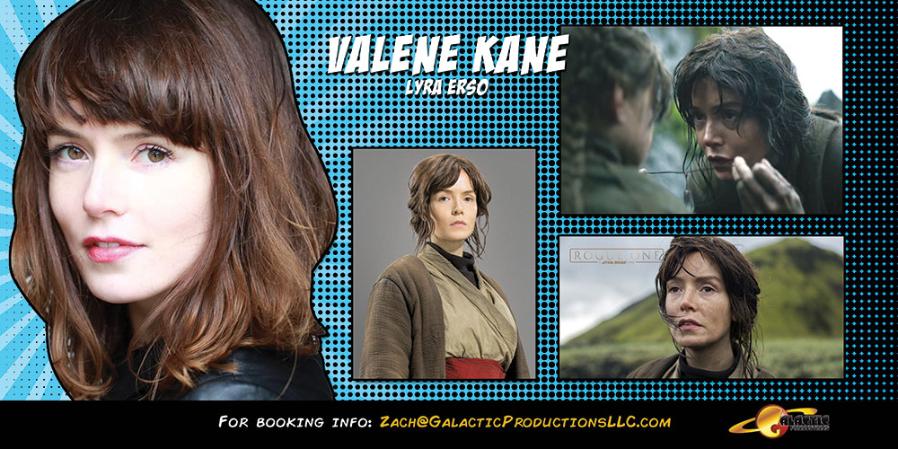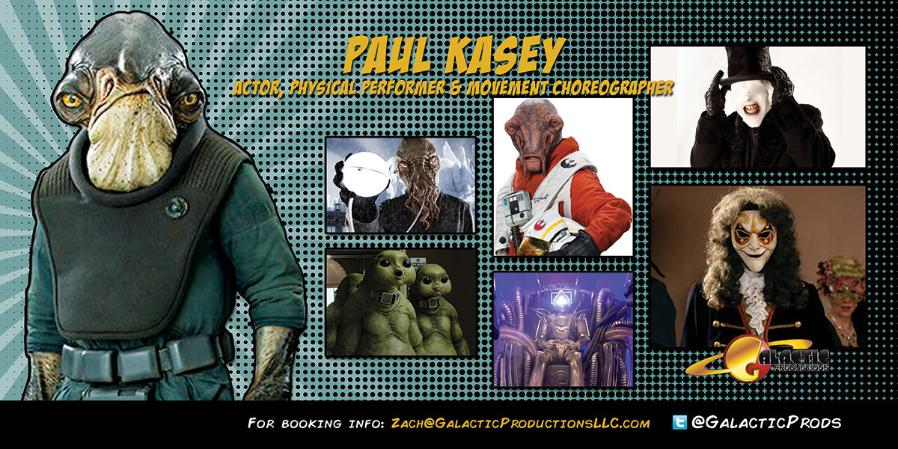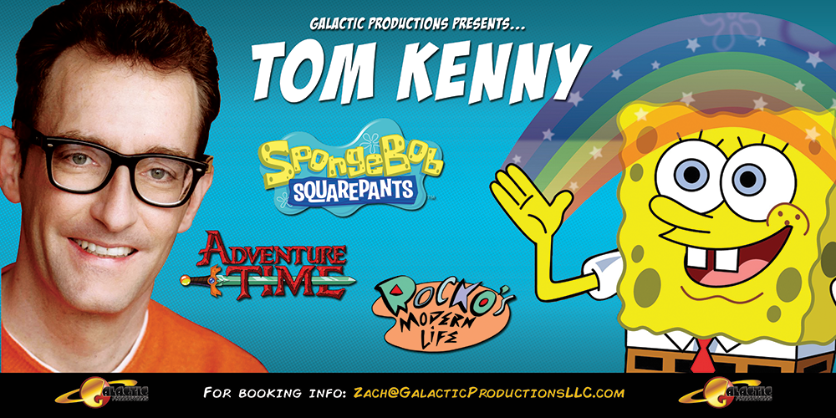 Tom Kenny has voiced SpongeBob since the beginning and is the show's voice director. After starting as a standup comedian, Tom was featured in Bobcat Goldthwait's 1992 cult comedy "Shakes the Clown" and in the influential sketch comedy series "Mr. Show with Bob and David". His hundreds of Voice Over credits include "Rocko's Modern Life", "Adventure Time", Futurama", and "Rick and Morty". Heard in commercials, video games and movies ranging from Wonderful Halos Oranges, Honda and "Spyro the Dragon" to "Winnie the Pooh" and "Transformers" Tom was recently seen in the Steve Carell/Emma Stone film "Battle of the Sexes". His elastic voice and high-energy stage presence are seen to full advantage in the high-octane 12-piece rocknsoul band "Tom Kenny & the Hi-Seas." Tom and co-writer Andy Paley wrote the song "Best Day Ever" which is featured in the smash hit "SpongeBob Squarepants The Broadway Musical". They received the 2018 Outer Critics Circle Award for "Outstanding New Score". That score is also nominated for the 2018 "Best Original Score" Tony award. In 2018 Tom Kenny received an Emmy Award for "Best Performer in an Animated Program" for his work on SpongeBob Squarepants". For appearance and signing inquiries please contact his agent: Zach@GalacticProductionsLLC.com.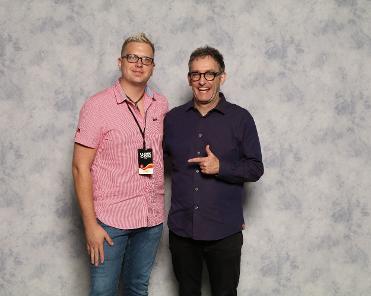 "ZMcG understands TCB! My business interactions with Zachery McGinnis have been top notch! He takes care of the fans. Everybody wins!"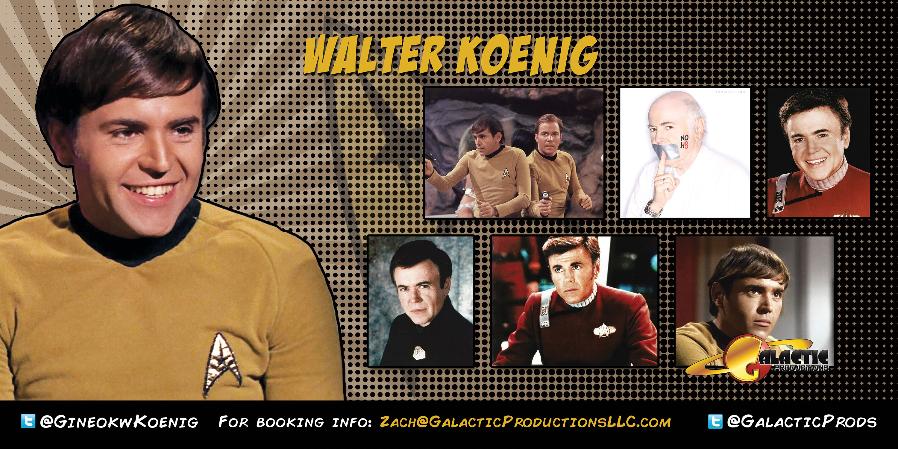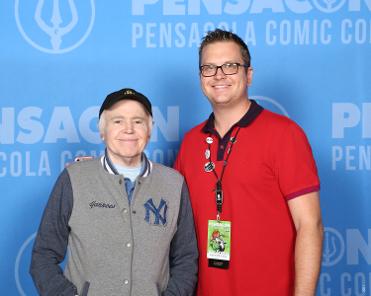 "I'm very satisfied with Zach McGinnis's work representing me in business affairs involving guesting at conventions and other personal appearances. I have found him to be ver professional in is dealings and completely reliable."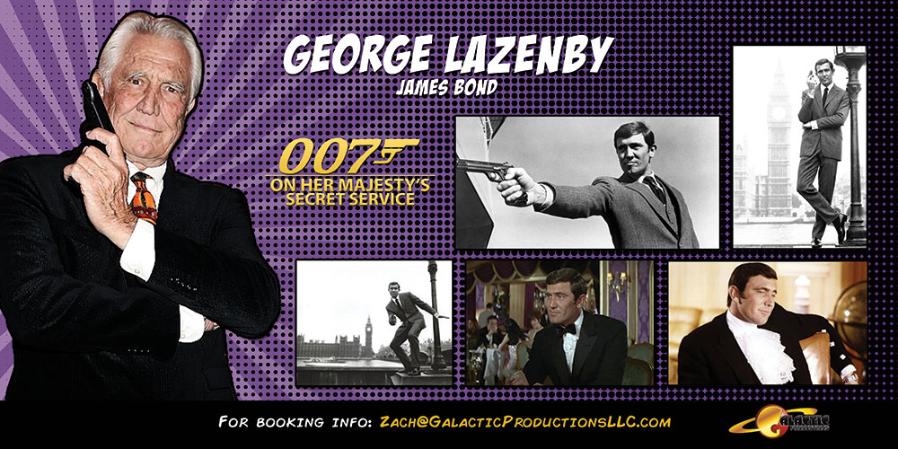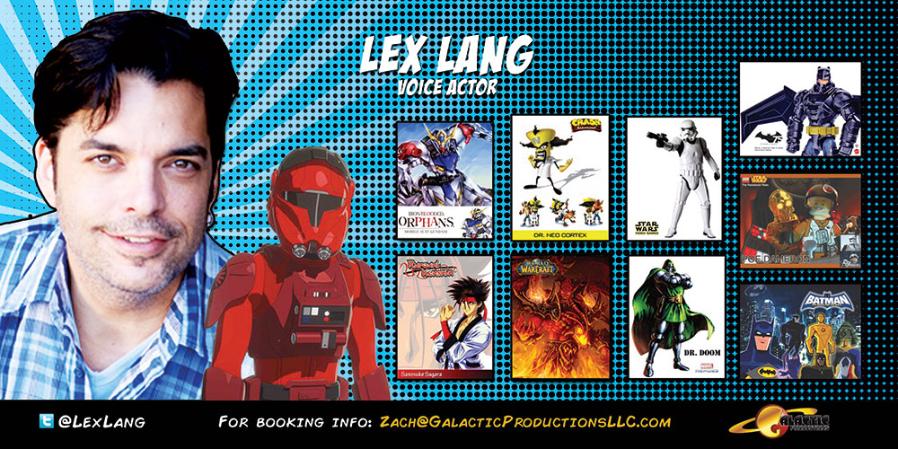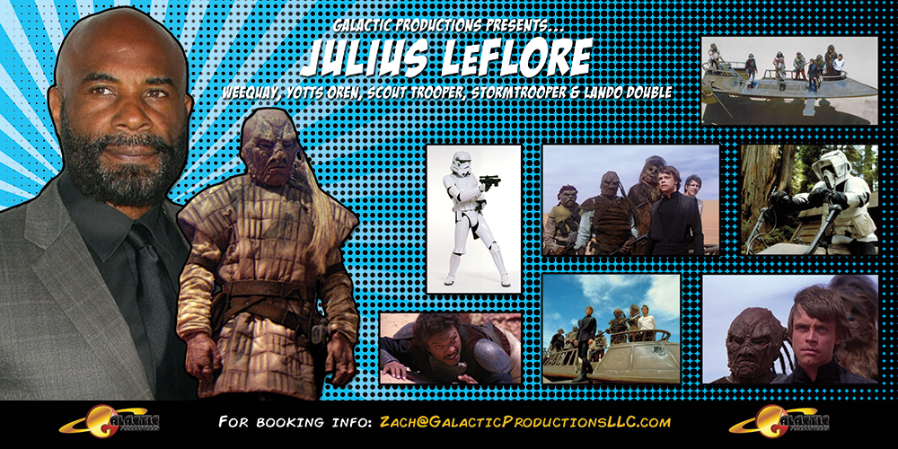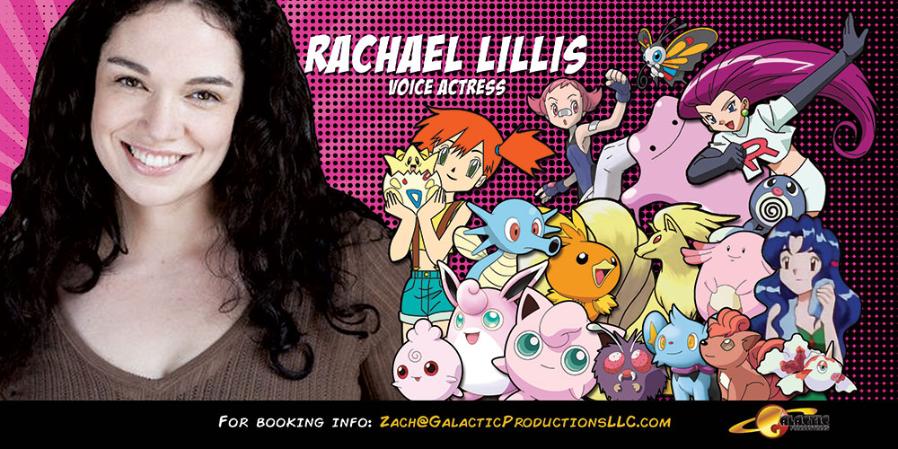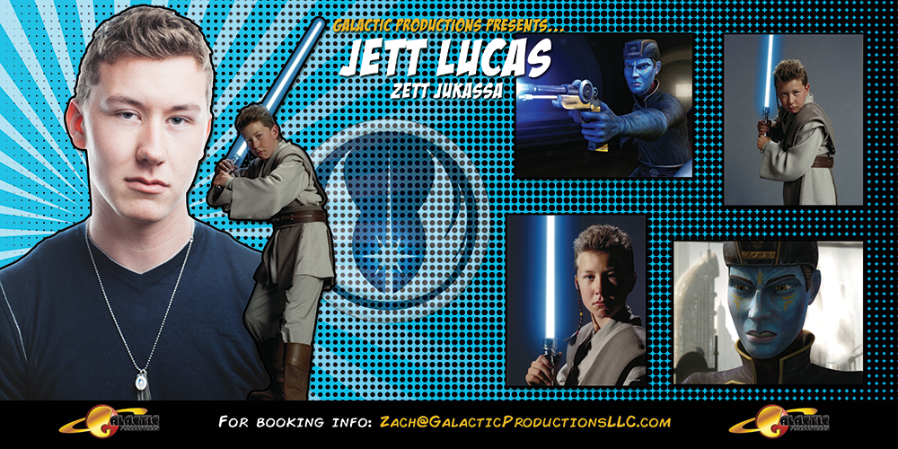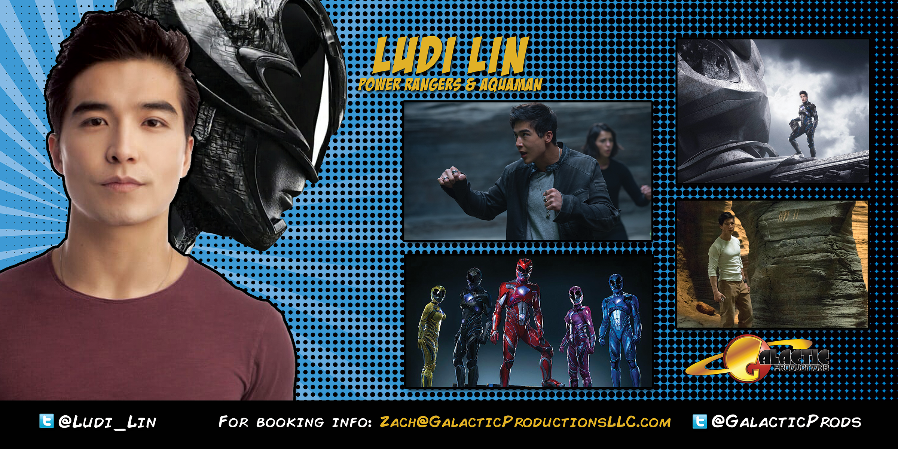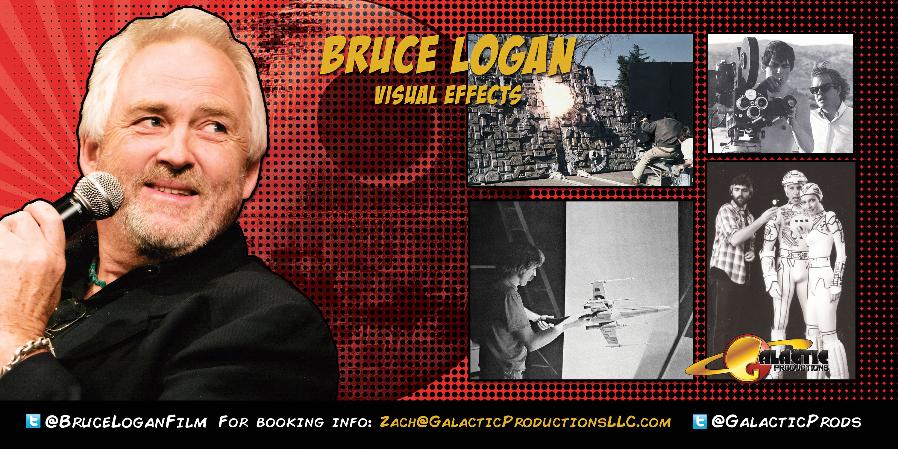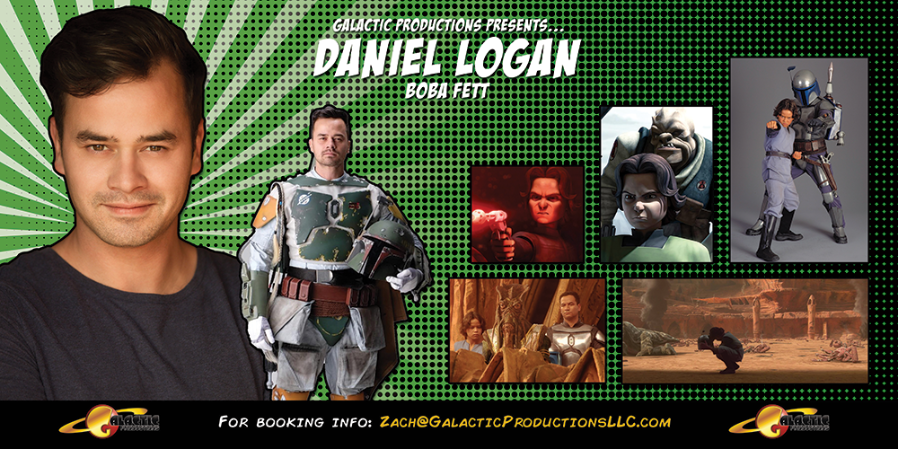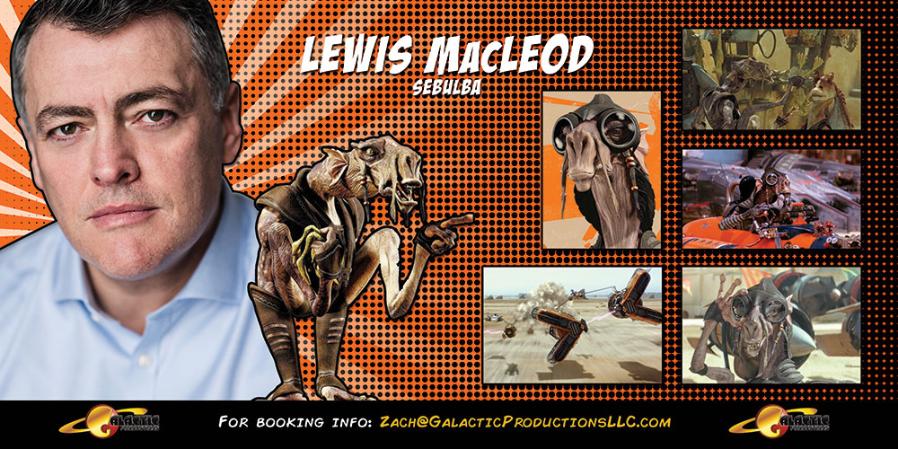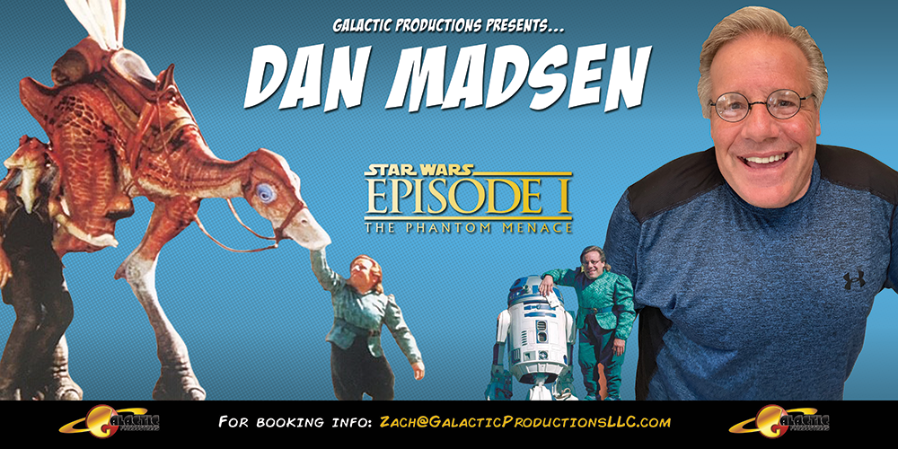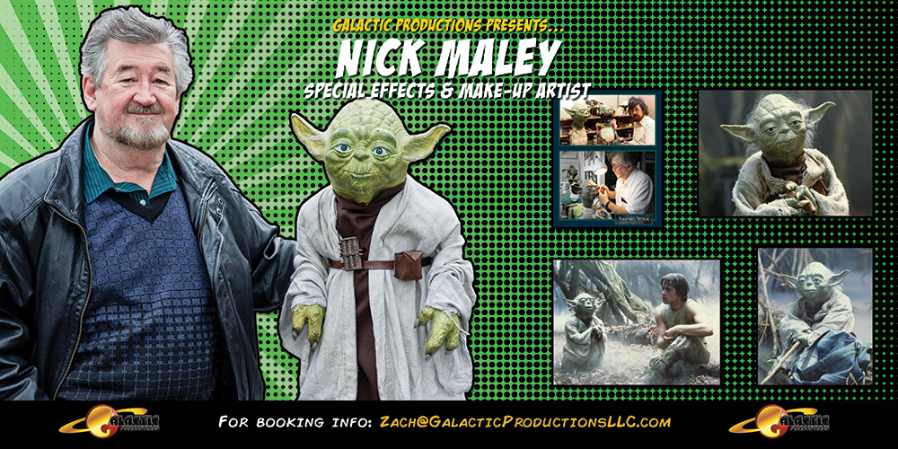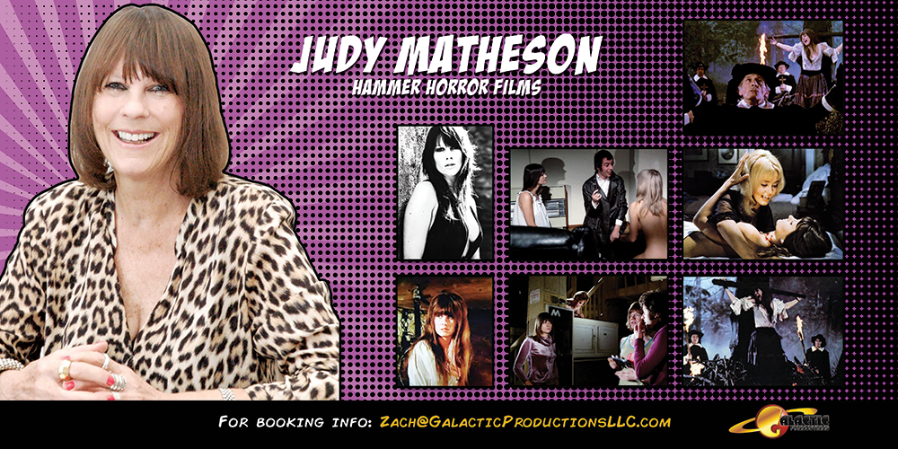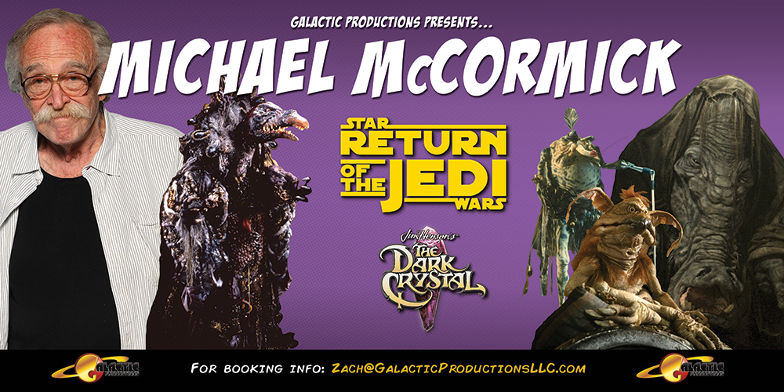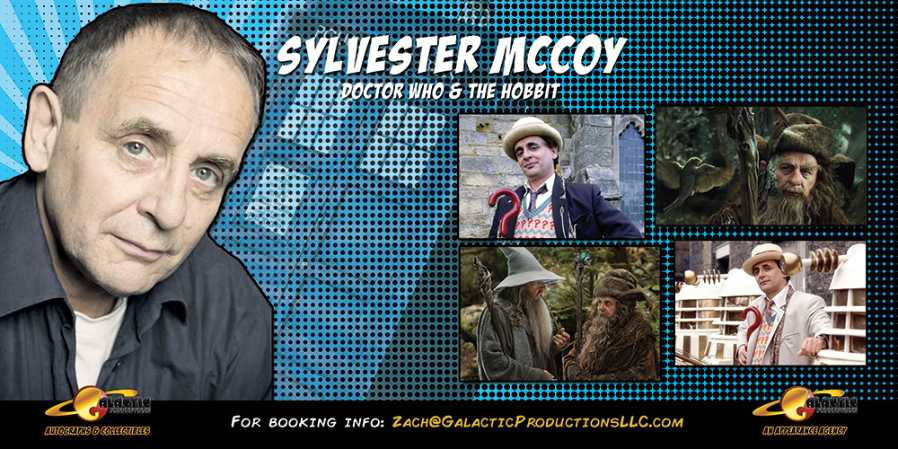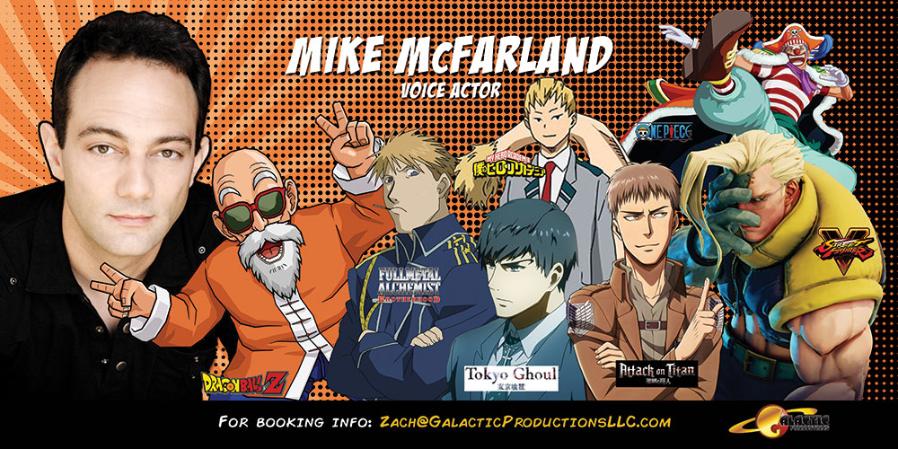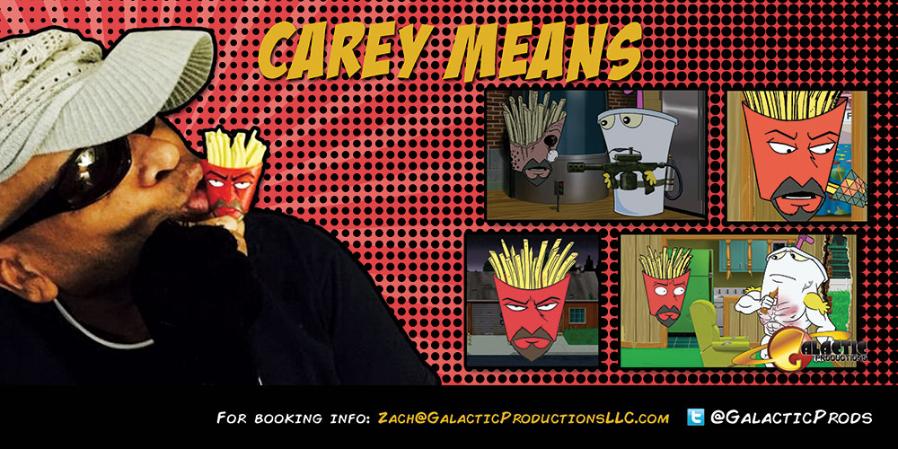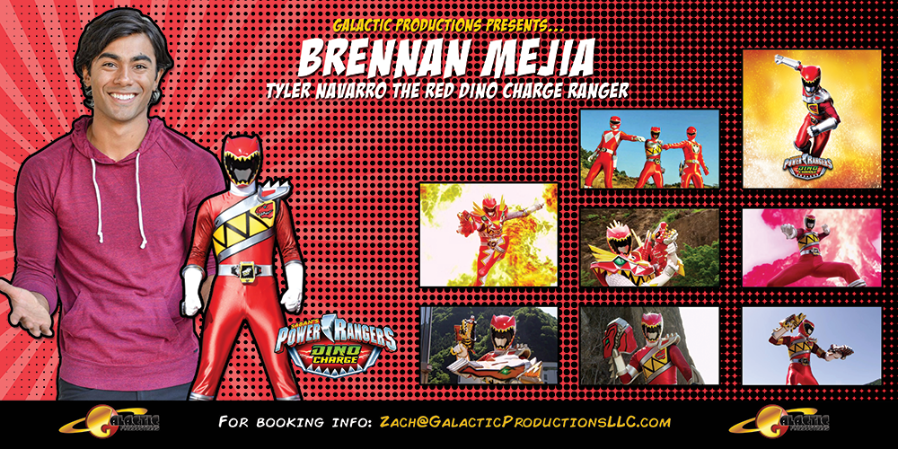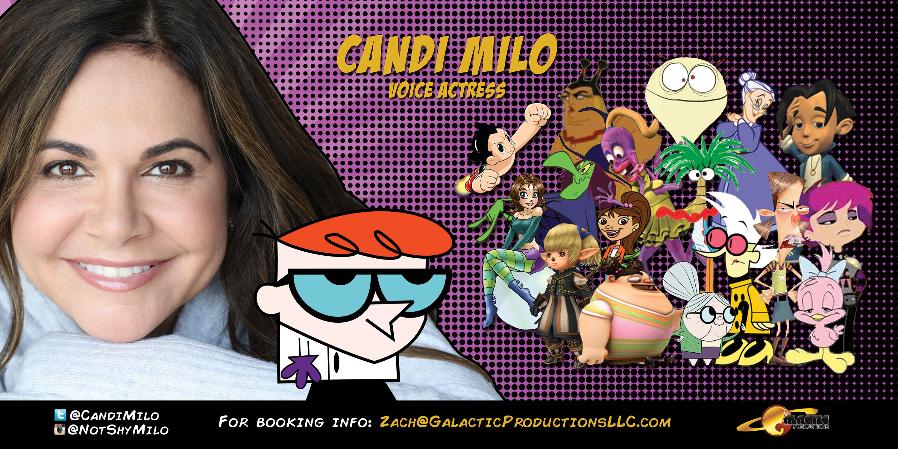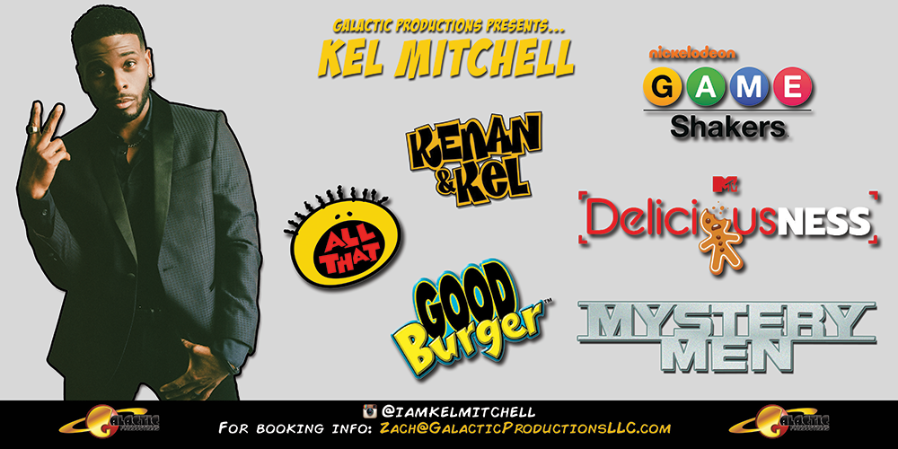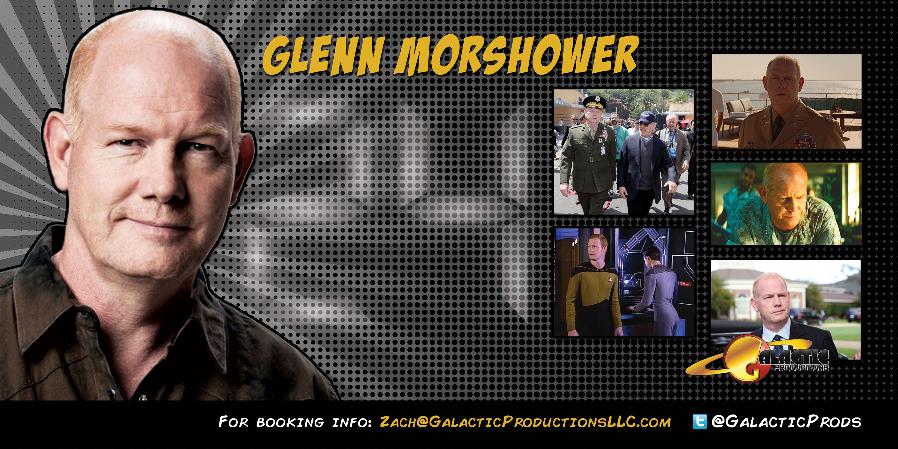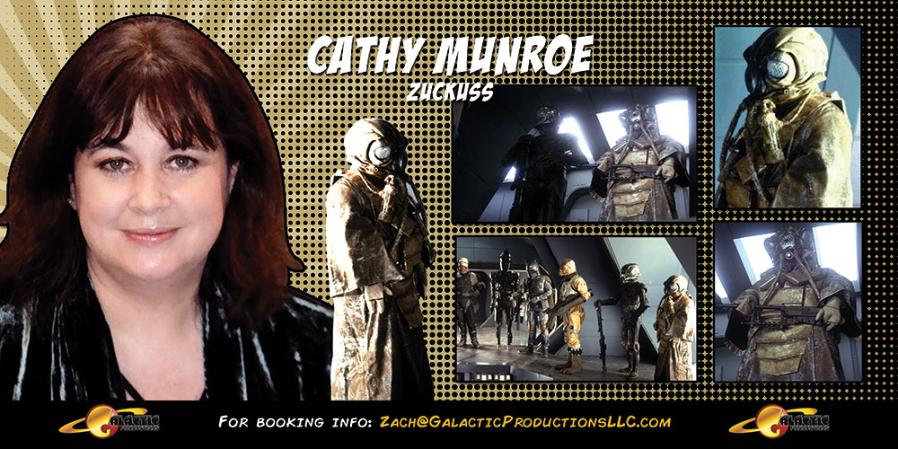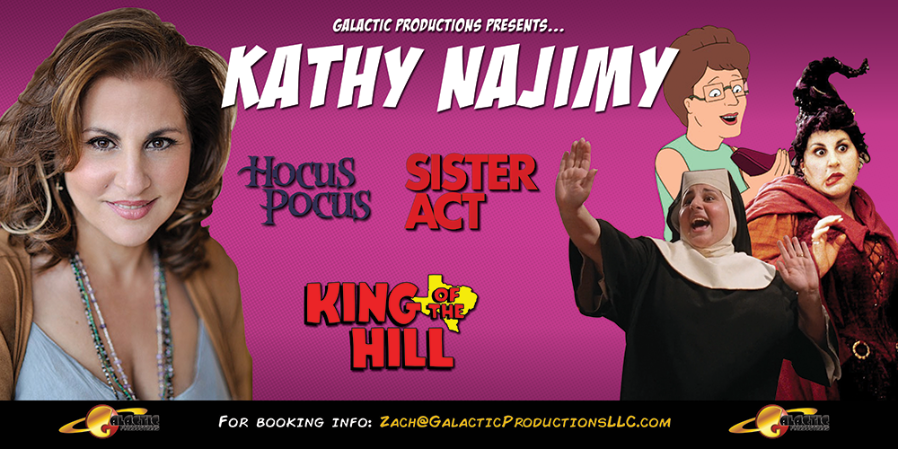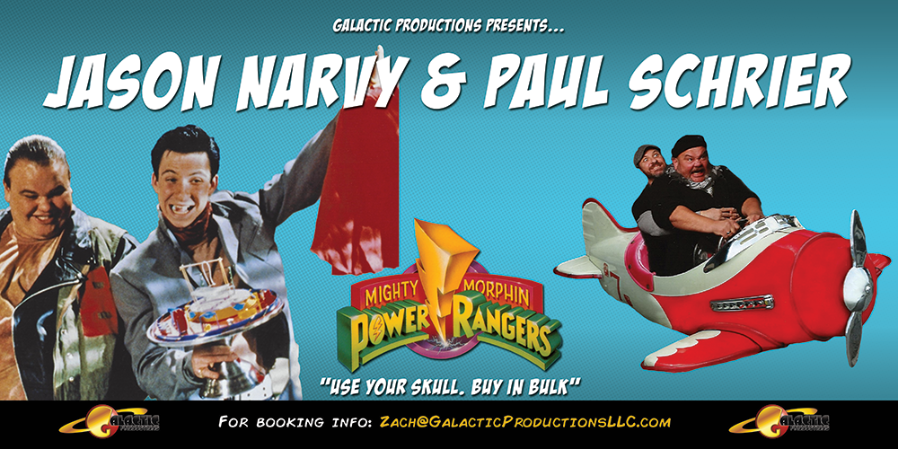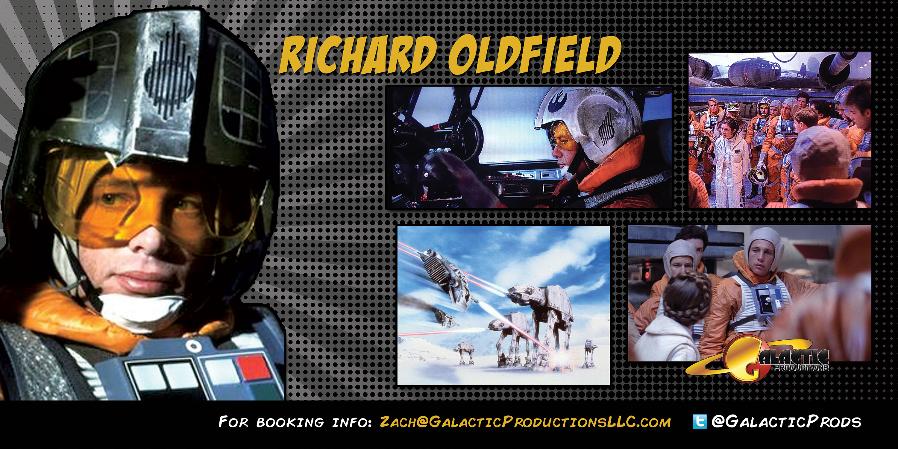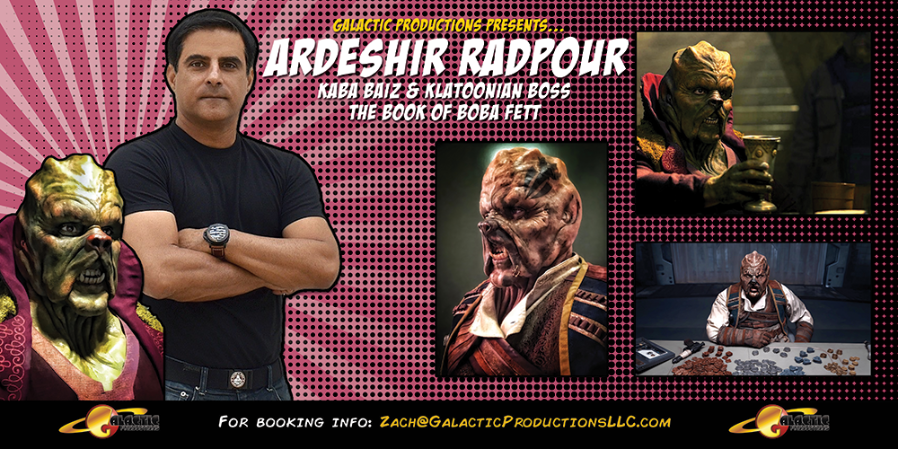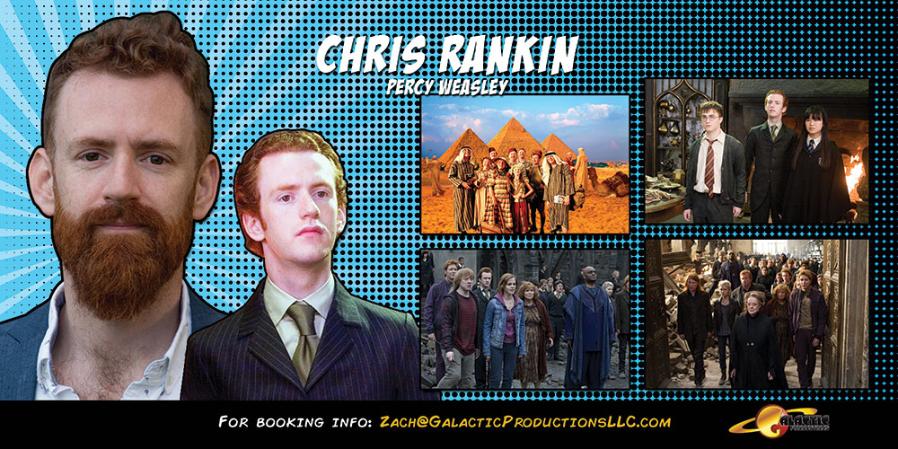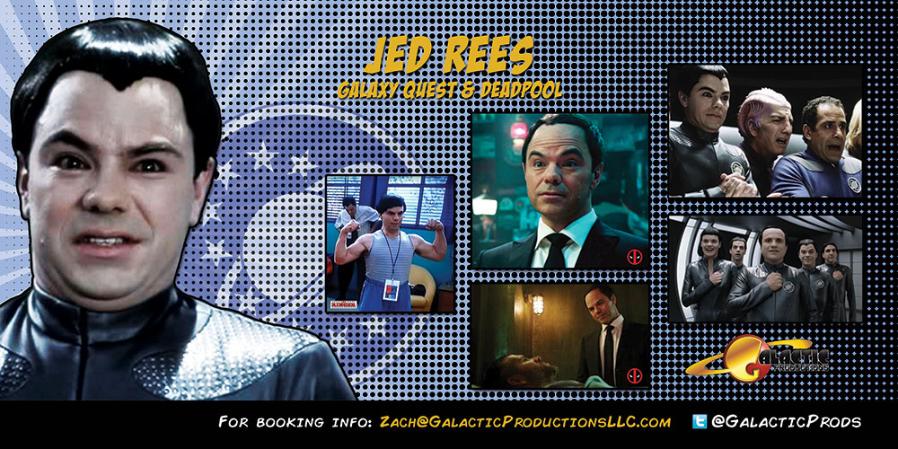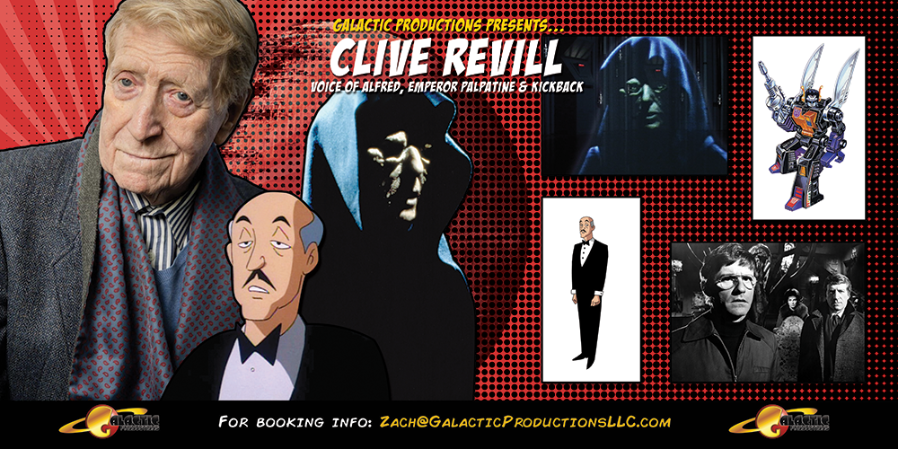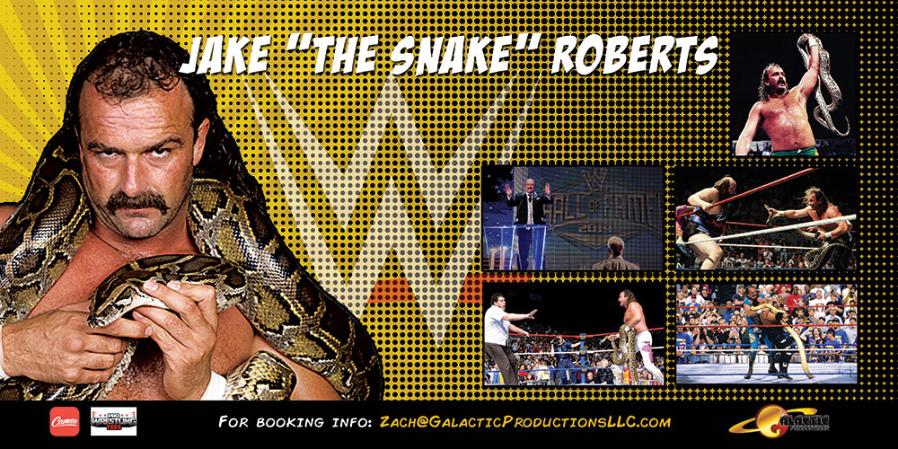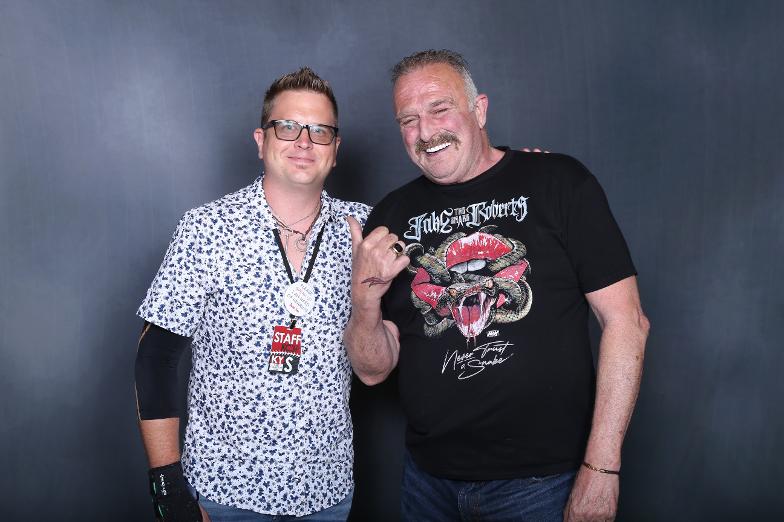 "Working
40 years doin what I do. Galactic are the 1st that I felt deserved more than they ask for! Courtesy yes. On point. On time. Simply out of this world."
-Jake "The Snake" Roberts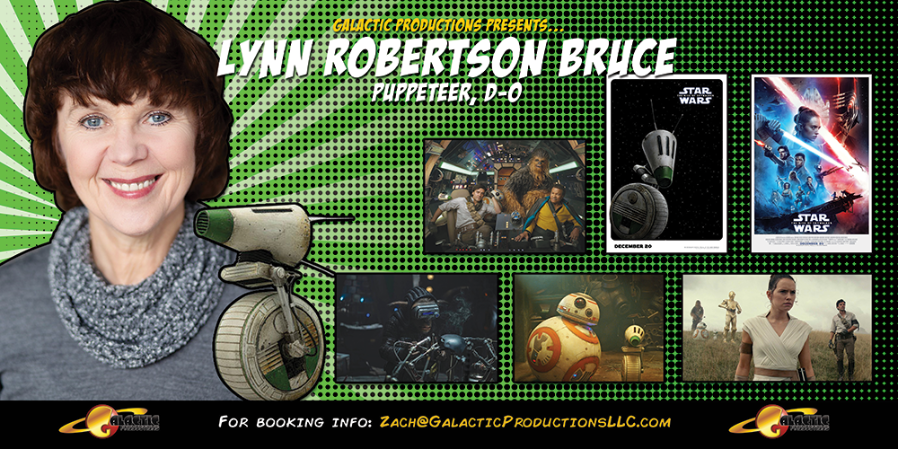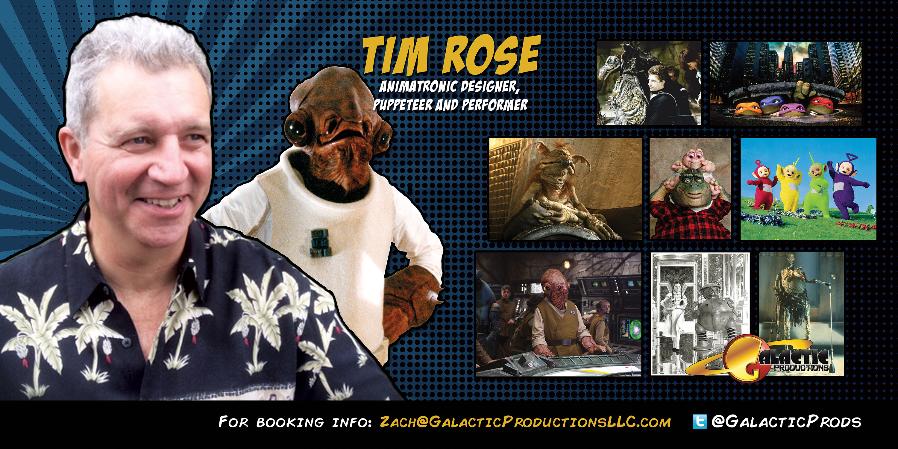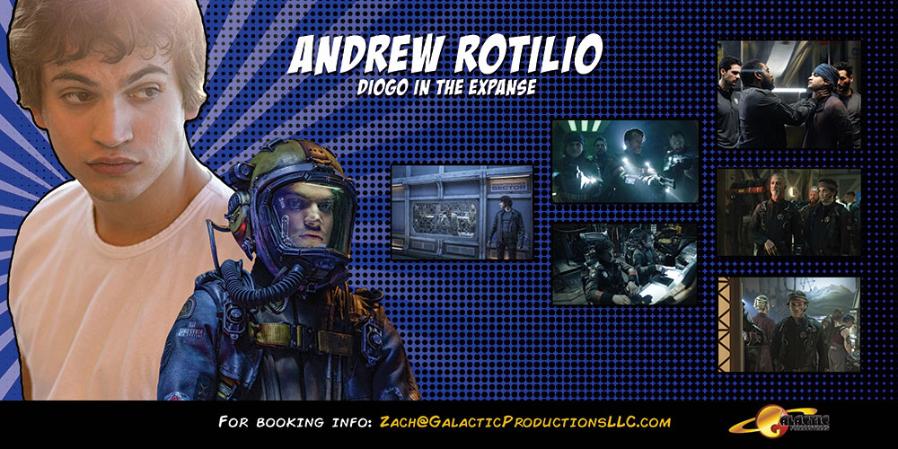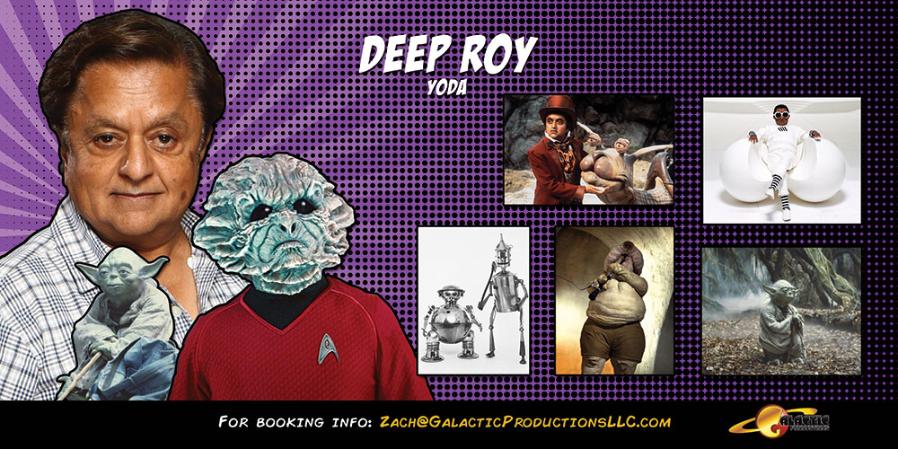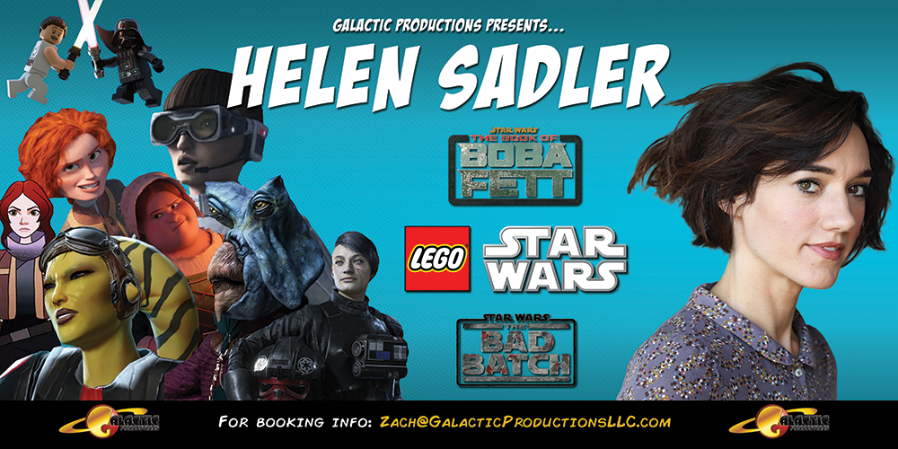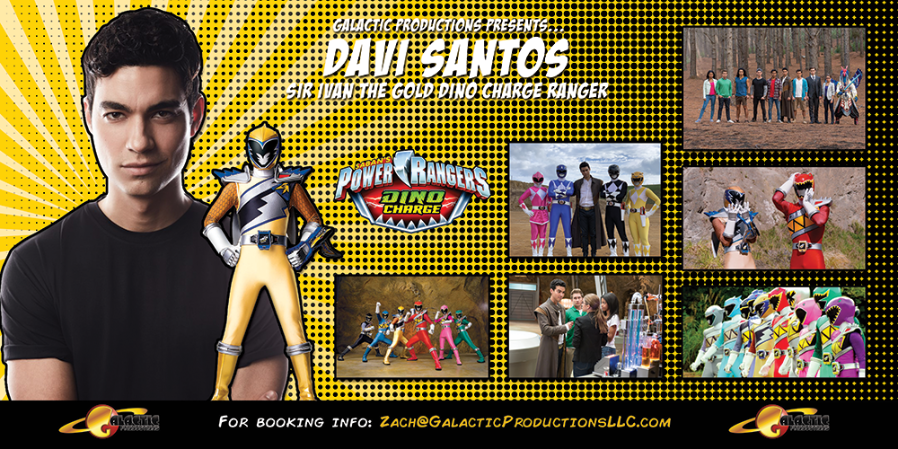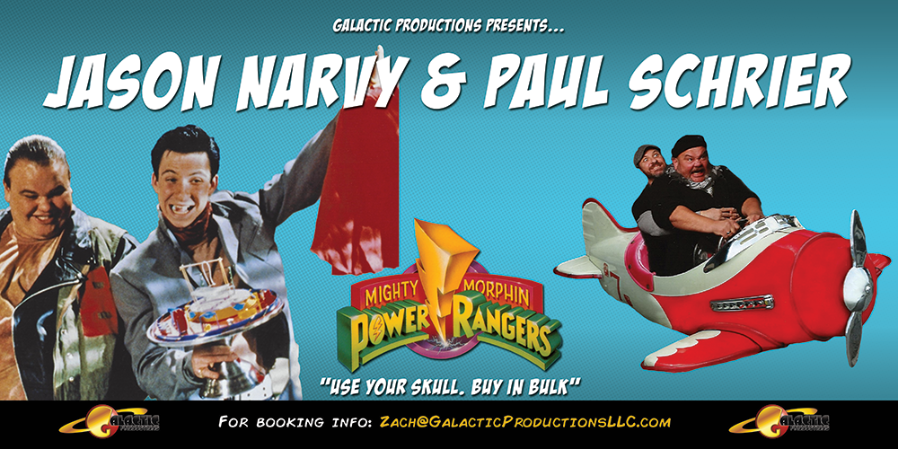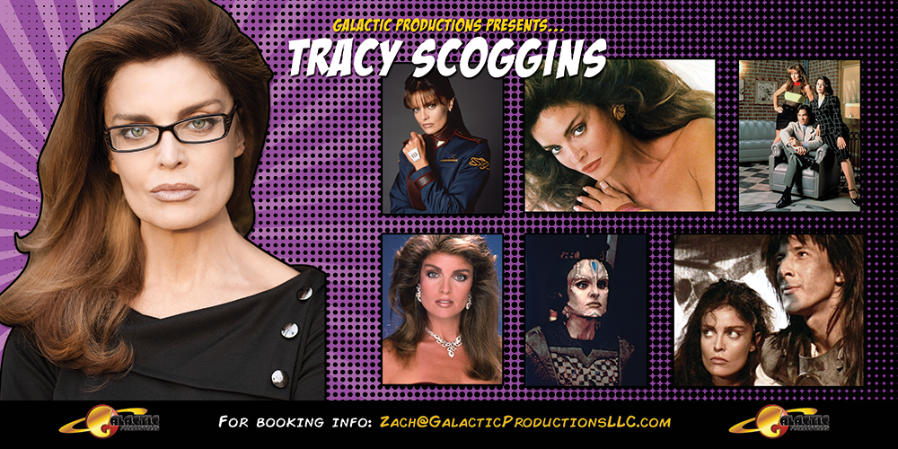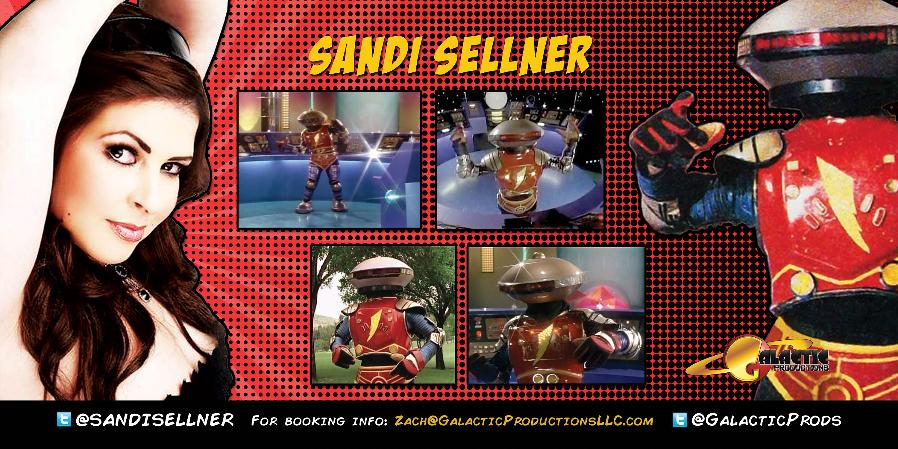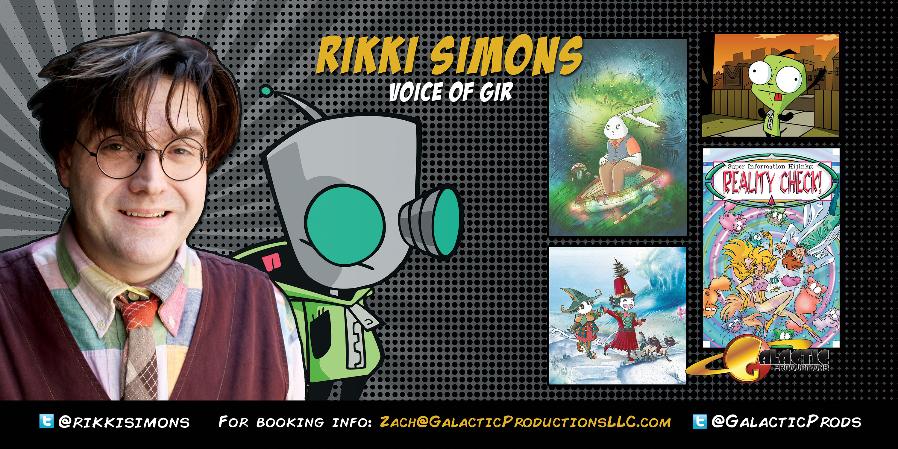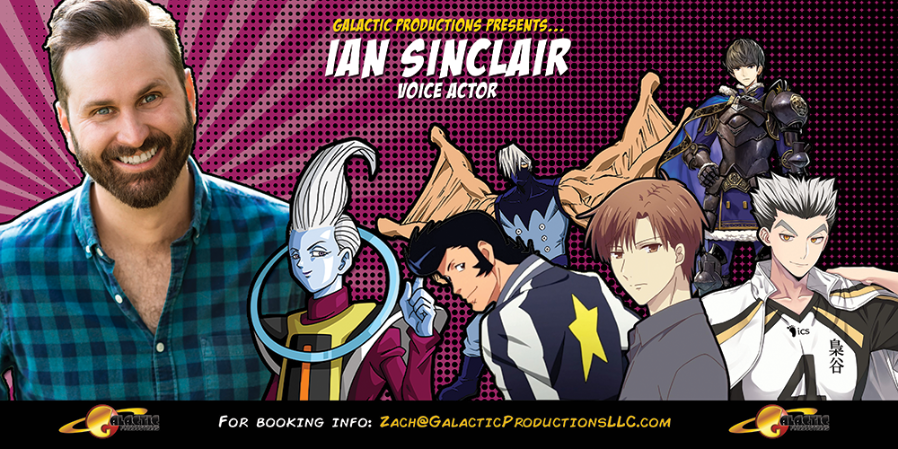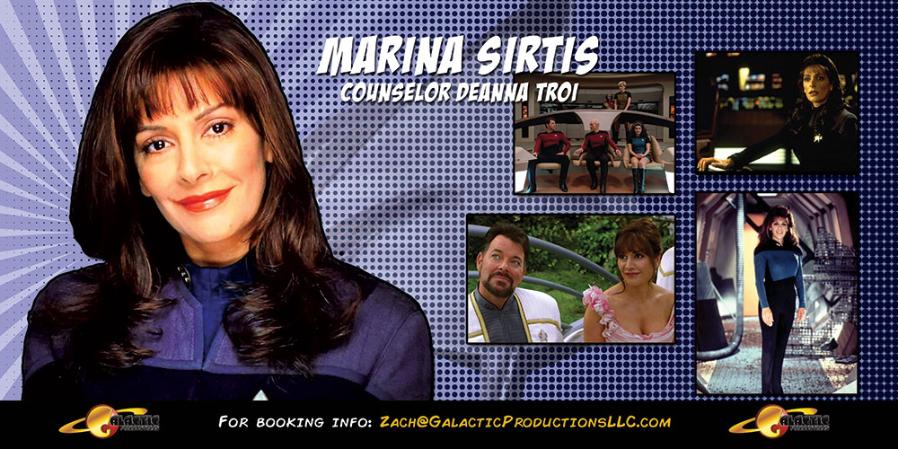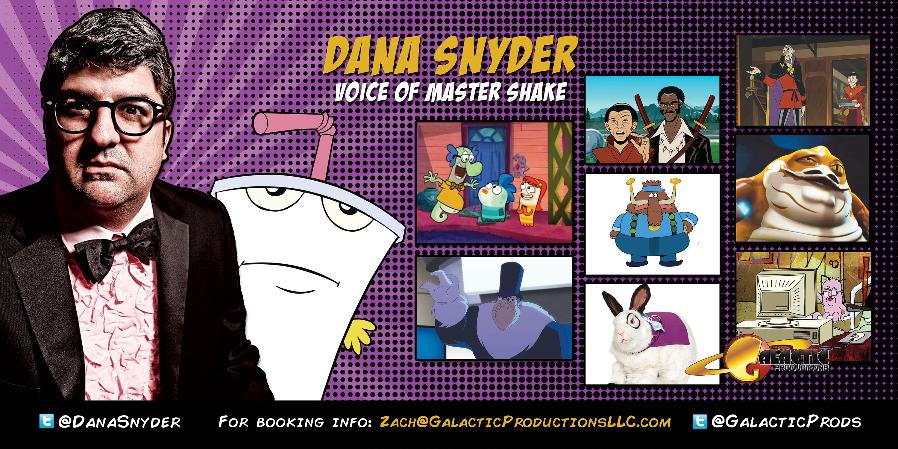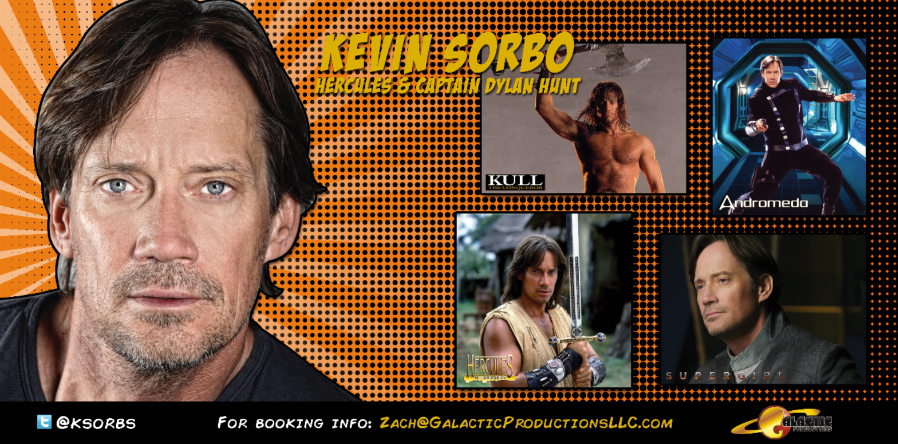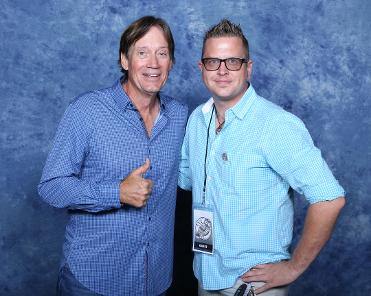 "Zach rocks it! True pro. Makes my life easier. Glad to call him my boss!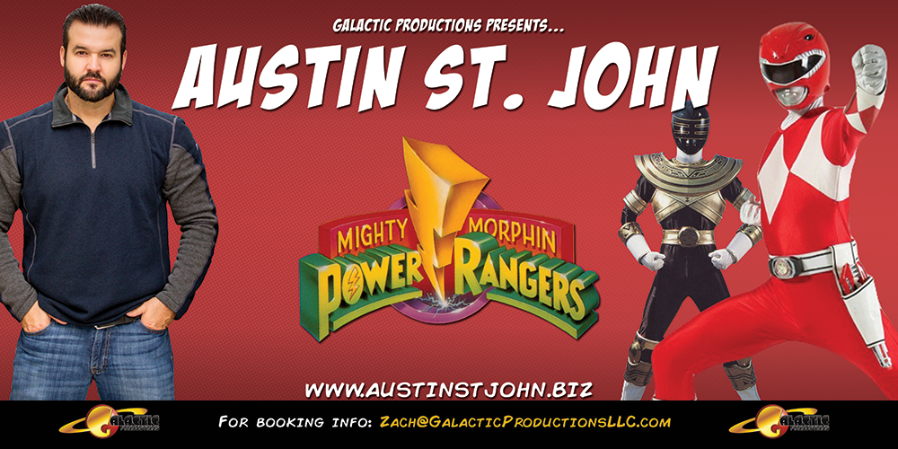 Austin St. John launched to stardom in 1993 with his first role as the original Red Ranger, Jason Lee Scott, in the children's television series Mighty Morphin Power Rangers. Like his character, Austin has a background in martial arts, having practiced since the age of five. He holds multiple black belts and has been practicing martial arts for over 40 years. He published his first book in 1996, Karate Warrior: A Beginner's Guide to Martial Arts to inspire kids with his love of martial arts, and reprised the role of Jason several times throughout the Power Rangers franchise. Then, with three seasons under his Morpher, Austin left Hollywood.
After a 20-year hiatus, a career working with real-life heroes at the fire department, 4 years as a medic in the Middle East, and three kids, Austin traded in his time overseas for time in front of the camera. Since his return to acting, Austin has starred in the television series Fireball Run Big Country (2018) with Brian O'Halloran, and three films: Monsters at Large (2018) with Mischa Barton, A Walk with Grace (2019) with Stephen Baldwin, and Tres Leches (2022) with John Schneider.
In addition to acting, Austin runs his own eCommerce site to better connect with fans from all stages of his career, provide personalized memorabilia, and post updates on his various projects. In 2022, he launched his own post-apocalyptic comic book series, REDempt1on, inspired by his time in the Middle East, and headlines Comic-Con events worldwide. 2023 marks the 30th Anniversary of the Power Rangers franchise and commemorates the role that forever changed the course of Austin's life. Keep up with Austin and all the 90s nostalgia on Fanward and his various social media platforms! For appearance and signing inquiries please contact his agent: Zach@GalacticProductionsLLC.com.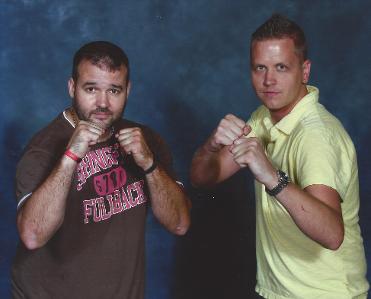 "I have been with Zach for years now. I have never had a trust issue, not once. He is an exceptionally detail oriented individual which is a necessity for me. This allows me to focus on other things that require my time like film productions, my personal online business and family! He see's to it that my contracts are neat, tidy and never without the smallest detail. Zach will also not hesitate to enforce them with promoters when needed. What a relief working with a pro! If you need a Con agent, you can stop looking now that you've found Zach."

-Austin St. John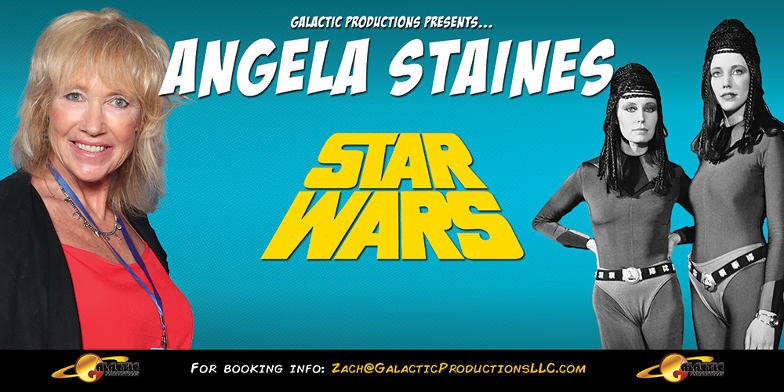 At the age of 19 and 6ft 2in Angela started modeling for such brands as jet jeans, Tetley, Double Diamond and London Pride Beer as well as having a varied acting career in films Space 1999, the Pink Panther Strikes Again and Alfie Darling, she will always be best known for playing one half of the Tonnika Sisters in the infamous Mos Eisley Cantina in Star Wars A New Hope. Angela married and moved to the States in 1977 to continue her acting career but as the screen actors guild didn't recognize equity and would have had to start all over again decided not to pursue the Hollywood dream and became a mother of 3 boys and settled in Northern California.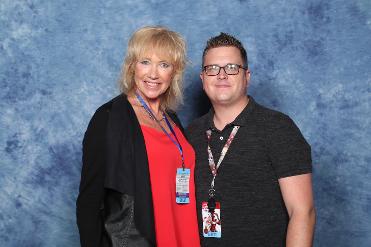 "I would like to personally recommend Zach McGinnis as an agent because he has n=been in thus business longer than most other agents and he really knows the ropes. He is extremely professional with his actors at Conventions. Zach is meticulous about attending to every detail for your comfort, from your Itinerary, your preferred seat and row on your flight to the Convention, the chauffeured car to collect you to and from the airport and the nicest hotel for your stay. Zach will continually ask you if you have everything you want and need. He looks after you better than any other agent I have known. Once you have Zach representing you, you don't want to go anywhere else."
-Angela Staines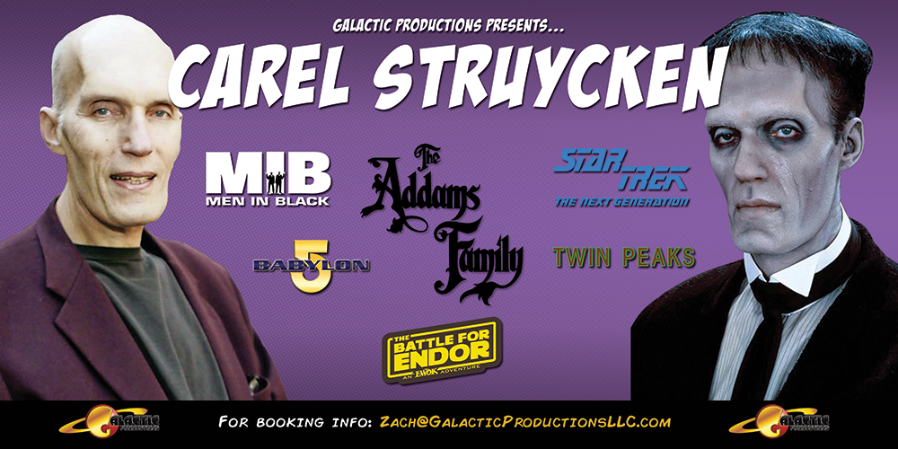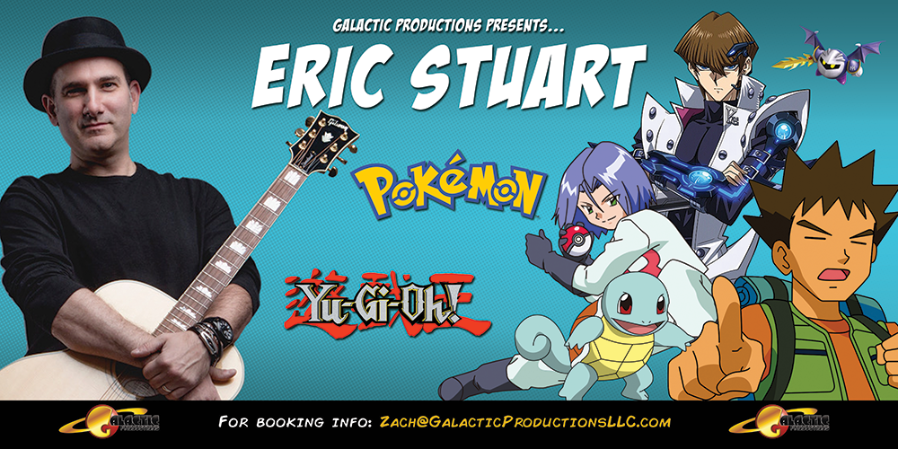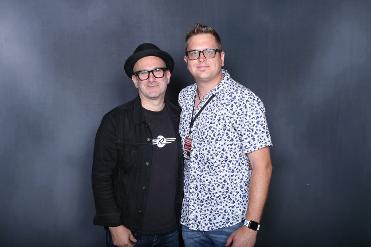 "Working with Zach and Galactic Productions is truly a pleasure. The negotiation, organization, and hands-on care they provide allows me to focus on the most important thing in making appearances, the fans. The relationship between client and agent is one based on trust and understanding our quirky personalities. I trust Zach, he gets it, and as a bonus, I am proud to call him my friend."