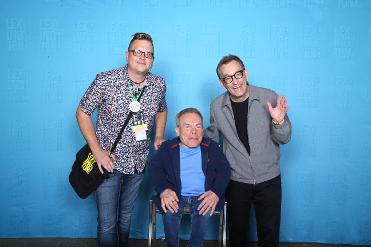 Zachery with clients Warwick Davis & Tom Kenny.
Zachery Taylor McGinnis
"President & Appearance Agent"
In the autumn of 1998, at the age of 12, Zachery's father took him to attend his first 'comic con' known as the Sci Fi Expo & Toy Show in Plano, TX which was hosted by Ben Stevens. An experience that would eventually lead him into a career in management. On December 16, 2006, while attending college, Zachery arranged & hosted a private signing with Peter Mayhew, Chewbacca of "Star Wars" fame. The success of the signing launched Zachery into a new endeavor with Galactic Productions, LLC in which he would go on to represent Mr. Mayhew for over a decade and establish The Peter Mayhew Foundation. To this day, Zachery continues to travel nearly every weekend to represent his celebrity clientele for the largest autograph events world wide. Though a professional in his attention to detail, Zachery is still a fan at heart.
Zachery majored in Radio, Television & Film at the University of North Texas in 2007. He currently resides in Dallas, TX with his four fur babies Presley, Priscilla, Leia & Luke.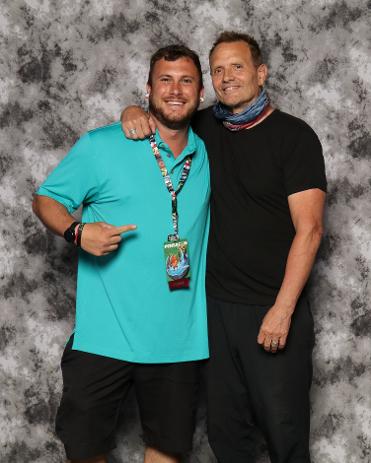 Justin with Aliens, Terminator, The Mandalorian & Tombstone star Michael Biehn.

Justin Ainsworth
"Talent Liaison"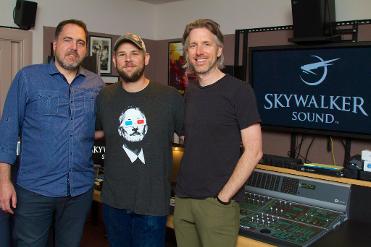 Brett with sound designers and voice actors David Acord "Baby Yoda / The Child / Grogu" & Matthew Wood "General Grievous" at Skywalker Sound.
Bret Calltharp
"Talent Liaison"

Bret Calltharp is a lifelong autograph collector who has worked a variety of roles within conventions for the last twelve years. Calltharp began as a member of the send-in/drop-off autograph team for Official Pix, conducting countless signings with guests during Celebrations V, VII, Celebration Anaheim. He also served as Official Pix's liaison for Carrie Fisher at Fan Expo Vancouver in 2015.
Bret Calltharp has worked with Galactic Productions as a talent liaison since February 2020. When not working with Galactic Productions, Bret is Director of Agent Development for a real estate technology company. He also enjoys traveling to film locations, which have included trips to Tunisia, Norway, UK and Ireland to visit Star Wars locales.
*** Photo Coming Soon! ***
Anicia Latter Capozzoli
"Chief of Staff"

*** Photo Coming Soon! ***
Skye Chivers

"Talent Coordinator - UK"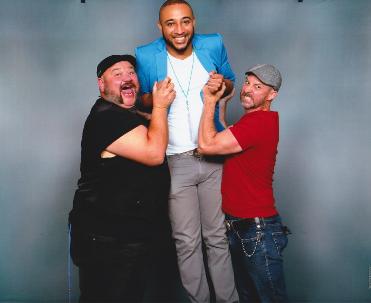 Eli with Mighty Morphin Power Rangers stars Paul Schrier "Bulk" & Jason Narvy "Skull".
Elias "Eli" Deoleo
"Talent Liaison"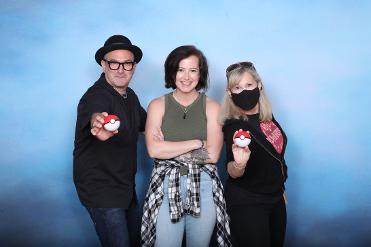 Sam with voice actors and Pokemon stars Eric Stuart "Brock, James & Squirtle" & Veronica Taylor "Ash".
Sam Garrett

"Talent Coordinator - US"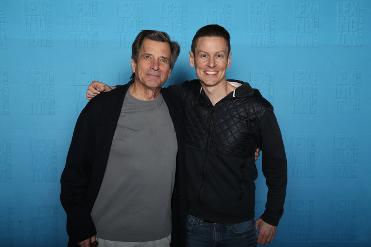 Brian with Dirk Benedict star of Battlestar Galactica "Lt. Starbuck" & The A-Team "Faceman".
Brian Jaskolski

"Talent Liaison"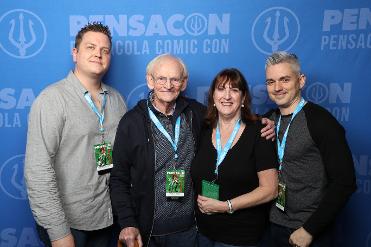 Porter with "An American Tail", "Indiana Jones", "Roger Rabbit" & "Star Wars" producer Robert Watts, his care giver Sue and Roberts US appearance agent, Zachery McGinnis of Galactic Productions.
Matthew "Porter" Porter

"Talent Liaison"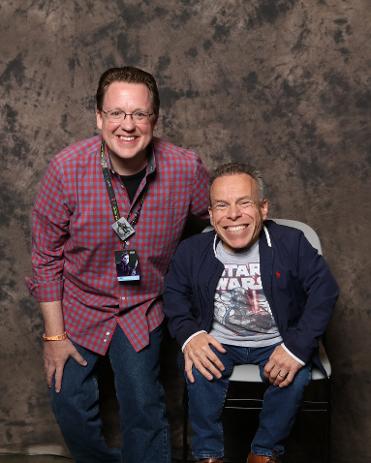 Brian with sci fi icon and star of Harry Potter, Leprechaun, Star Wars & Willow Warwick Davis.
Brian Wachhaus
"Talent Liaison"